Business
A one stop care and support service
19 January 2018
From retirement and supported housing developments, to homeless hostels and domestic abuse refuges, A2Dominion has a strong profile in the care and support sector for offering a unique range of high-quality services. Our care packages are tailored to a person's assessed needs, and take a holistic, person-centered approach.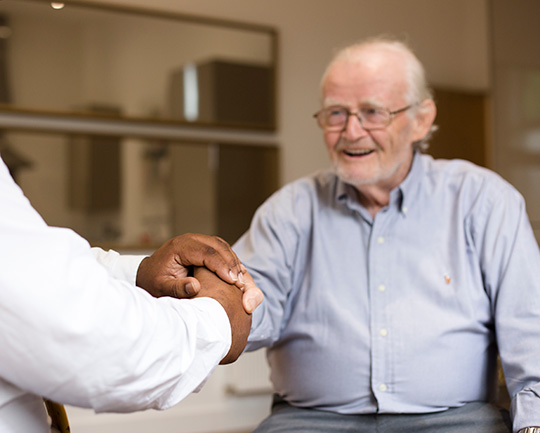 Our staff are friendly, open, and focused on the needs of the residents
"Local authorities like our support model as it is user-led and person-centred," says Pam Vasir, Director of Supported Housing at A2Dominion. "We demonstrate commitment to improving people's lives through investing in our properties and local communities, and in the delivery of high-quality services to those in most need."
Bramlings House
In April 2017, A2Dominion won a five-year contract to manage and run Bramlings House in Newbury, Berkshire. Bramlings House supports homeless young people aged 16-25 with services including accommodation, one-to-one mentoring, a nominated lead worker for parent and child clients, and help with access to employment, education and training.
"At Bramblings House, we work with young people to manage their pathway plans and co-ordinate with teams such as children's services," says Pam.
"We are on the ground, physically present and able to act as that all-important bridge between the young person and the local authority."
Bramlings House can accommodate up to 38 people, offering a lifeline for those such as 19-year-old Kesla, who was sleeping rough by a canal before Bramlings House took him in.
"Being here is helping me to sort my life out," says Kesla. "They've encouraged me to get my provisional driving licence and my CSCS (Construction Skills Certification Scheme) card, so now have I have options going forward. The staff are spot on, and I feel really supported here."
As part of their management role, A2Dominion staff liaise with a variety of external stakeholders, including children's services, youth offending teams, drugs and alcohol support units, and social workers.
"A2Dominion staff are key to helping us identify risks and needs of young people in Bramlings House," says Stacey Clay, Operational Manager at West Berkshire Council. "With the on-the-ground information they provide to us, we can then put an effective care package in place for each individual."
What do we offer local authorities?
We are much more than just a landlord, offering a full range of services in a 'one-stop-shop' – resulting in a more efficient and effective procurement process for our partners.
We also own our own buildings, making us flexible and giving us greater control over how they are used. Heavy investment in staff training and support ensures the quality of our services remains extremely high.
"We've noticed that Bramlings House has become more like a home since A2Dominion started running it," says Stacey. "It's become much more friendly, open, and focused on the needs of the residents. We can see the young people benefiting from that already, and we look forward to continuing our partnership over the coming years."
Find out more about A2Dominion's
care and support services.