Find out how Clare progressed to become a Team Leader
20 February 2023
Clare Slater shares an insight into the opportunities she has undertaken here at A2Dominion and explains how this helped her progress to become a Contract Management Team Leader.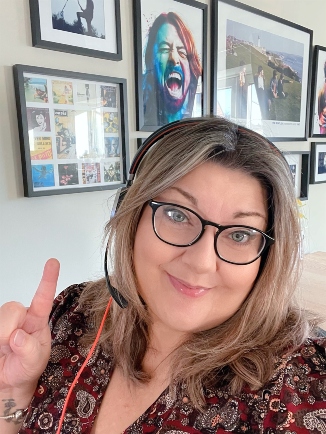 Find out how Clare progressed to become a Team Leader
Clare began her journey with us in 2010 and along the way she excelled across the business in several administrative roles, including within the Specialist Housing sector.
She said: "I joined A2Dominion in 2010 as a part-time Administrator for the Floating Support service in Winchester. I was a single parent with young children and I had been on the receiving end of the floating support services, so I had experienced the amazing work of the team first-hand."
During her time with us, Clare has been successful in many roles, including as a Support Worker, Business Improvement Administrator and Social Inclusion Admin.
The mother of two added: "I really did a balancing act with all those hats but after several years I settled into one role in Contract Management as an Officer, before becoming Team Leader in 2019."
In her vital role, Clare oversees arrangements with third party support providers, as well as helping to finalise contracts and manage finances.
Clare said: "As a Team Leader, I line manage two Contract Management Officers and between us we tackle the day-to-day management of those contracts and relationships.
"I work closely with the housing team and colleagues in Asset Management to ensure that arrangements are financially suitable for the organisation.
"I really enjoy my job and it can sometimes be a challenge but every day I know we are working to improve the lives of our tenants and that is what makes it all worthwhile."