Job applications and interviews can be daunting. Whether this is your first job application, or you're further forward in your career, we want to support you so that you feel prepared and can show us how good you really are.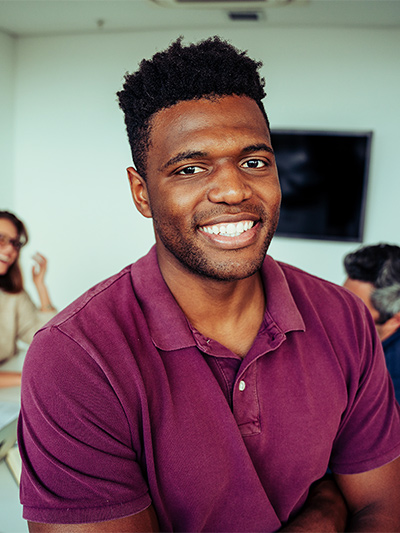 This information is to help you prepare and let you what you can expect on the day:
Feel included
Whatever your background or circumstances in life, we're here to help and support you during the recruitment process. If you're successfully offered a role, this will continue into employment.
At A2Dominion, we are a disability confident employer who champions having a diverse workforce that includes people with disabilities. If you need extra support with our application process, we'd love to help you so please email us at recruitment@a2dominion.co.uk
Here are some ways we can help you if you require extra support:
Before you make your application: you can have a conversation with us to discuss the role and ask questions to ensure this is right for you.
Accessing our online application portal: this may not be a suitable way for you to apply, if not, please let us know. We'll support you to ensure that we receive your application in a way that works for you.
Before your interview: you can have a conversation with us to discuss what you need to ensure the day runs smoothly. We want you to have the best experience and opportunity to show how good you are and what the skills and experience you can bring to A2Dominion.
Your interview day: you might need extra time to complete assessment tasks, need a hearing loop or have materials in large formats. Whatever you need, please let us know so we can help you.
After the interview: you may need your feedback in a different way, in writing, with the support of additional software or video a personal assistant, we'll work with you to get this right.
Reasonable adjustments
Once you're offered a position with us, we want you to have everything you need to support you in your role.
Just let your recruitment partner know what you need so that they can arrange a call with your new manager to discuss further.
You might need support with your workstation equipment, getting to and from work, or you might have caring responsibilities that requires some flexibility around your working hours.
Hopefully you'll have discussed your needs during the interview process, but if not, don't worry, we can help.