Find out how our community events are helping residents like Sandra
16 December 2022
Our amazing Health and Wellbeing team are continuing to help our residents get back to doing the things they love in the aftermath of the Covid-19 pandemic.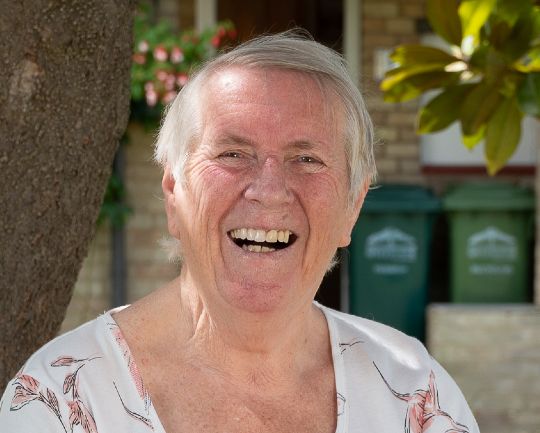 Sandra received support to set up a book club
Through our Kickstart programme, several community events were created, including in Surrey, where coffee mornings and afternoon tea sessions were organised.
Sandra Axten, 77, from Shepperton, was also supported by our colleagues to set up a Book Club at the Greeno Centre in Shepperton.
Sandra built up a strong relationship with our Health and Wellbeing team during the Covid-19 crisis. Colleagues made more than 2,000 calls to customers and from those discussions, it became clear that many residents wanted to go back to meeting up again.
While attending an afternoon tea event run by volunteers, Sandra spoke of her passion for reading. After finding out there was no such book clubs in the local area, colleagues assisted Sandra to organise one.
The Kickstart programme funded the first two books and now the weekly get-together has expanded to include, exercise, lunch and even choir sessions.
Sandra said: "The book club and the people that I have met through the pandemic like Leah [Health & Wellbeing Project Co-ordinator at A2Dominion] and Jenny, the Age UK befriender that Leah arranged for me, have been the best thing that has happened to me for a long time.
"The book club is progressing; everyone is so lovely and friendly and now we are looking at having an outing as a group."