Boxing class run by A2Dominion customer and former colleague continues to pack a punch with residents
30 May 2023
A2Dominion customer and former colleague Gerry Lavelle is continuing to use his boxing classes and sport bootcamps to support women and young people in Chichester.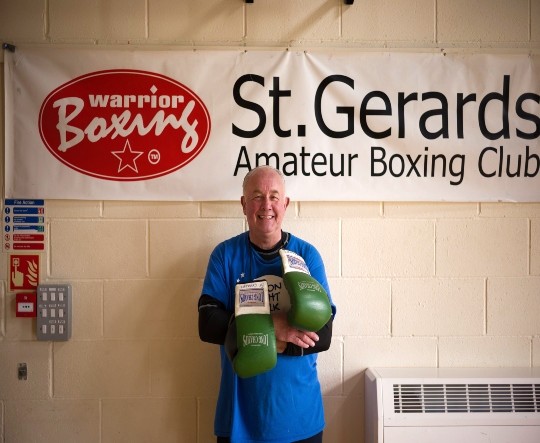 Gerry runs a boxing class at the Swanfield Community Centre
Gerry spent six years working for our Estate Services team and for more than 20 years he's been running the St Gerard's Boxing Club.
On Tuesday nights, Gerry runs a boxing fitness and self-defence class for women funded by A2Dominion. Gerry said: "It goes down really well – we always get positive feedback. I don't treat them any differently to training a competitive boxer."
The gym operates out of the Swanfield Community Centre, a purpose-built space for residents to engage with community events.
St Gerard's is a bustling hub of activity on any training or match day. Young people from the local area are invited to come and train at the gym.
Gerry said these activities have helped to reduce the level of anti-social behaviour in the community over the years. He said: "They learn self-discipline, self-belief, self-worth. They then take that discipline into the external world.
"If you ask any of the boxers that train at this club 'what would you do if you're confronted' they'll say 'walk away' which is what we teach them."
Alongside boxing, Gerry also runs bootcamps for local children, including basketball, football, and other exercises.
These camps have proven to be very popular, and Gerry is currently looking into other programmes to run in the summer.
Aside from training, Gerry also takes part in weekly walking sessions followed by tea and cake at the community centre.
These 'warm hubs' have been organised by A2Dominion colleagues and Gerry said they make a "vast difference" to those taking part.