Customer praises colleague after securing a new job through our employment service
14 July 2023
Suzanne Rogerson was helped to secure a new job after meeting one of our employment advisers at a careers fair in Staines-upon-Thames.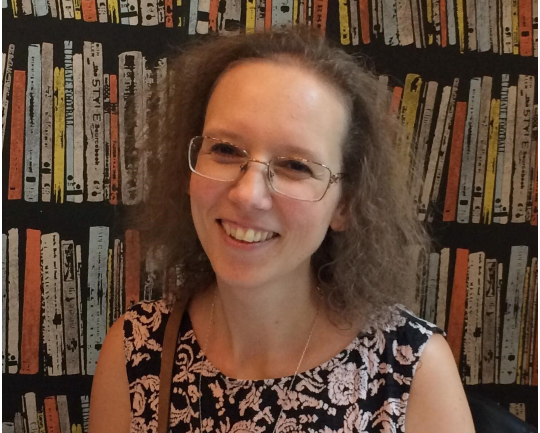 Suzanne Rogerson was helped to secure a new job
Suzanne lives in Spelthorne and has already forged a successful career as an author, writing four fantasy novels, and was looking for additional work to match her experience and skills.
Employment adviser Yasmeen Ali spoke to Suzanne at the fair about the opportunities and employment services that are available through our Pathways Programme.
The free service is available to all customers, and colleagues offer personalised support plans, help with CVs, cover letters and interview preparations. They also hold regular catch-up sessions with residents and provide access to new training and employment opportunities.
Suzanne said: "I first found out about the Pathways employment programme when I went to the careers fair in Staines-upon-Thames and met Yasmeen on the A2Dominion stall. She followed up with a phone call the next week and we talked about my employment needs and discussed improvements that could be made to my CV and covering letter.
"We also discussed interview questions that might come up and how I could prepare for them. She set me weekly homework that really helped and sent me lots of useful links to read up on. We also explored training opportunities. I felt much more confident about myself and my abilities after my one-to-one sessions with Yasmeen."
Just a few weeks after meeting with Yasmeen, Suzanne managed to secure a new job in Office Administration.
Suzanne added: "Before her help I'd applied to quite a few jobs without any luck. Within four weeks of working with Yasmeen I've secured a job I'm very happy with. This service is so important, especially for someone like me who hasn't been in the workplace for some time and has lost confidence when applying for jobs. I'm very grateful for her help and will miss our weekly one-to-one sessions".
Yasmeen said: "Working in collaboration with Department for Work and Pensions in Staines means I get the chance to meet with A2Dominion residents and promote the Pathways service that I deliver at a job fair event. It's great way to meet people face-to-face and to be able to cater to needs of the individual.
"At event's I meet different calibre of individuals and due to the cost-of-living crisis I've seen a trend of people seeking for a second job as a source of second income. I came across Suzanne; she is well known published author of science fiction & fantasy books. I was delighted to have cross paths with Suzanne, and it was a pleasure in supporting her find suitable employment which matched her experiences and skills."
Get in touch if you'd like help getting back into work