Jacob, 22, is turning his life around with the support of colleagues at Matilda House
28 March 2023
Jacob is one of our youngest residents living at Matilda House in Oxford – a supported housing scheme for those who have experienced homelessness.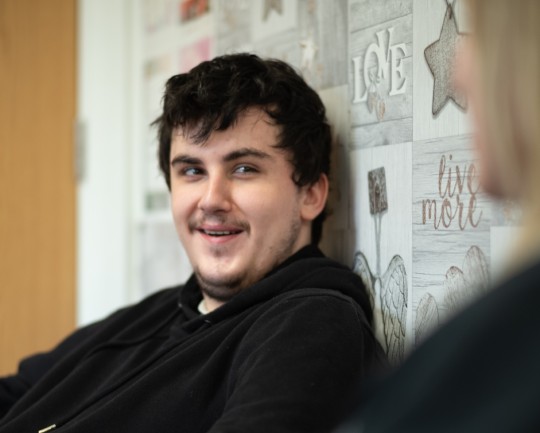 Jacob moved to Matilda House in September 2022
Jacob, 22, moved into Matilda House in September 2022 and through the support of colleagues, he has managed to overcome many obstacles and progress in the right direction.
Since being referred to us, Jacob has managed to complete an alcohol detox, cleared his arrears, and set up his own bank account.
Jacob is full of praise for colleagues onsite and highlights the vital role supported accommodation plays in society.
He said: "Services like Matilda House are very important for the community, otherwise a lot of people would still be living on the streets."
Jacob now aspires to get back into education and is meeting with an employment specialist to assess his options for the future.
He said: "I'm looking to getting my own place and looking at college courses as well. I'm particularly interested in studying engineering and business."
Colleagues are also supporting Jacob with the search for permanent accommodation and are preparing him for independent living.