Meet Gilbert - one of our remarkable caretakers
22 December 2022
Gilbert Williamson has been a caretaker at our Well Farm Heights development in Croydon for over 16 years.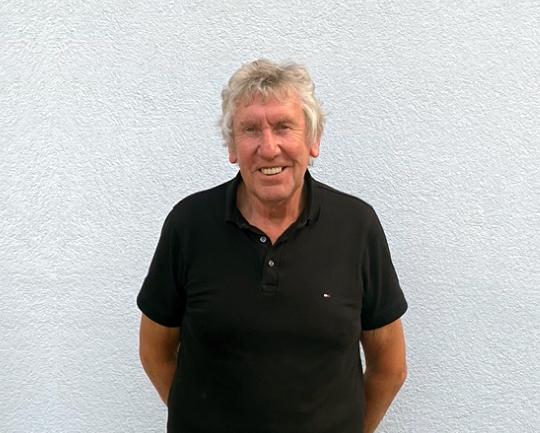 Gilbert works at Well Farm Heights
When Gilbert first joined A2Dominion he started managing the day-to-day operations at the site, helping with repairs and general groundskeeping, and became a reliable contact with all residents in the development.
Over the years, Gilbert's role has evolved. He welcomes contractors who carry out works at the scheme and ensures operations on site are carried out in a timely and efficient manner.
During the Covid-19 pandemic, Gilbert ensured the communal areas of the entire development were disinfected every day. He was a line of communication between tenants and A2Dominion during a tumultuous time for everyone.
After several years of working with the Leasehold team in this position, and ensuring the smooth running of the scheme, Gilbert's wife sadly became unwell. As her illness progressed, she was unable to manage the stairs where the couple were living.
The property team came up with a solution to help Gilbert and us, and the concierge office at Well Farm Heights was repurposed into a flat for Gilbert and his wife to move into. The ground floor access and walk-in shower meant the couple could live comfortably.
Gilbert said: "I have been Caretaker at Well Farm Heights since 2006, and I can say I have enjoyed every minute of it. I log on every morning ready to face the challenges of running this site.
"I strive on communicating with people on site and helping to try and resolve issues. My flat is like a meeting place for residents, tenants, contractors and A2Dominion colleagues when they come on site. My day is never boring, I always have something to sort out. I can say I have never been happier when I took on the Caretaker role at Well Farm Heights."