Our funding scheme helps former NHS worker take her business to the next level
31 October 2023
An entrepreneur and former NHS worker explains how our funding scheme has helped to take her business to the next level.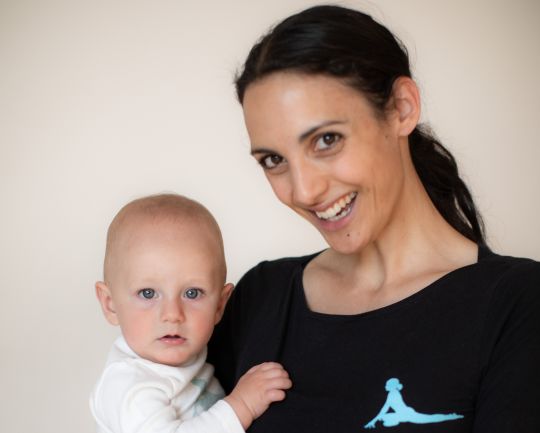 Lauren Mcleod is the director of Pop-up Pilates
Lauren Mcleod, Director of Pop-up Pilates, took part in our Health Entrepreneur Programme and was awarded £1,800 to develop her business in Oxford.
The 36-year-old senior physiotherapist runs Pilates classes and established the business out of her desire to help people avoid health problems. Lauren and her specialist team of instructors incorporate education and mindfulness into their sessions to promote improved health and wellbeing.
Our online Health Entrepreneur Programme offers grants of up to £2,000, access to business experts and provides those enrolled with support with applications and industry-related requirements to help their businesses to grow.
Since receiving the funding, Lauren has seen an increase in uptake, including more than 100 attendees to her post-natal classes.
Lauren, who previously practised as a physiotherapist in the NHS before she pursued her business dreams, said: "The course has given me the confidence to take my business to the next level and our services have improved as a result.
"The grant has helped me develop my links with the local community and create classes that interlink care with public health services. We now offer postnatal support at our classes."
One customer said: "I would like to say how wonderful Lauren is and how grateful I am for the support in getting back into some form of shape. I'm always so impressed by how inclusive and flexible you are. Thank you so much, you're providing such a fantastic service in the community."
We manage more than 2,500 homes across Oxford and our Health Entrepreneur Programme forms part of our wider commitment to make a difference to the communities that we operate in.
We invested £1.3m on community investment activities to support customers and communities in 2022/23.
Read more about A2Dominion's Community Investment
Read more about Pop-up Pilates