Paul explains how our new team are working to keep our customers and buildings safe
26 June 2023
Paul Slade became a Team Leader within the new Enhanced Housing Management Team (EHMT) in January 2023.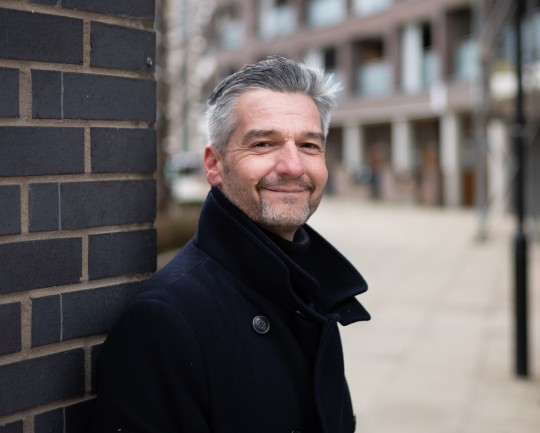 Paul Slade joined the Enhanced Housing Management Team in January
The EHMT is making a difference to our customers and helps to ensure they're living in safe and high-quality homes.
Paul said: "I originally joined the Group's temporary accommodation team and from there moved into leasehold services. Most recently I have been with the private rent team.
"I was in that role for seven years as the area manager and as of January 2023, I joined the newly created Enhanced Housing Management Team."
The EHMT focus on a selection of our tall and higher risk buildings to ensure they comply with the latest building and safety regulations. Homes are assessed based on height, equipment complexity within the buildings and repair history.
Paul said: "It's an exciting new project whereby we are piloting a new way of working in the Group's high-rise and complex buildings. We're combining housing management and building safety disciplines and regardless of tenure, we're looking to give residents a single point of contact relating to their scheme.
"We aim to provide a much more visible presence on site, endeavouring to strengthen relationships with residents and comply with the requirements of the new Building Safety Act."
The new way of working will see colleagues given a smaller number of homes to manage and this will enable them to be onsite for more days, and build a stronger relationship with our customers.
Paul added: "The idea is that people can work on fewer sites, historically they've had very large areas to cover so it is hard to keep on top of their workload.
"The idea now is that they have one to three sites, that way there is a much more visible presence on site to build relationships with residents, whether that be by regular meetings or housing surgeries."
Find out more about what we are doing to keep our residents and buildings safe
here