Private rent homes from a reputable landlord
19 January 2018
We currently provide and manage 1,062 privately rented homes and this figure is set to rise to 1,283 by the end of May 2018. We delivered 182 new homes in 2016/17 and we have 550 more planned for delivery over the next two years.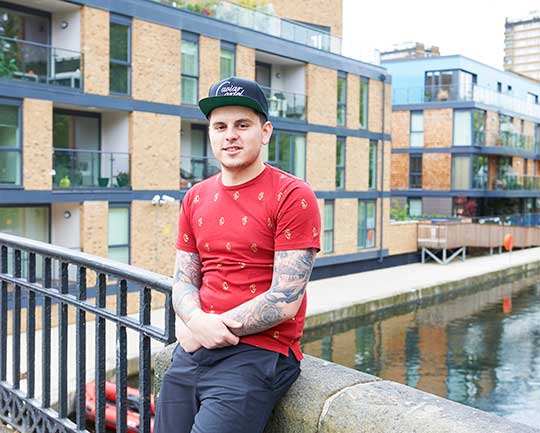 Competitive rents without compromising on quality
Over the last few years housing associations have had to diversify their portfolios in order to help a generation of young people that find themselves priced out of home ownership and who are sometimes forced into unsuitable rented accommodation run by inexperienced landlords, paying extortionate rents.
"Our findings are consistent with current market trends as demand is highest for one and two bedroom flats; seeing us attract a high percentage of young professional singles and couples known as 'generation rent'."
This segment is transient in nature and often cannot afford to get on the property ladder, so renting is a viable option that offers them choice and flexibility" says Shantha Weerasekera, A2Dominion Project Manager.
"Our rents are competitive which means we appeal to not only those that are local but also attract renters that may aspire to live centrally, however we never compromise on the quality of our products or services."
Some of our most successful recent developments are City Wharf in Hackney and Green Man Lane in Ealing.
City Wharf transformed a derelict canal-side location into a vibrant new community, winning several awards for its thoughtful design and high-end finish. Green Man Lane is a project regenerating a run-down estate in Ealing, transforming the community with 770 Conran-designed eco-friendly new homes and a new school.
Redcliff Quarter
Bristol is a growth area for A2Dominion. Having launched Canons Gate and Invicta on the harbourside, it is now developing in partnership with Change Real Estate, a whole new neighbourhood at Redcliff Quarter. Reflecting the area's heritage and personality, a 600,000 sq ft derelict site is undergoing a £180 million regeneration to include 128 private rental homes in a stylish new neighbourhood.
"Redcliff quarter is the latest addition to our expanding portfolio of A2Dominion developments that aims to meet the growing demand for high quality rental homes in the city, and we are extremely proud of that," says Shantha.
At its heart will be Bristol's first European style food hall and market, run by Michelin star chef Josh Eggleton. Street food and casual dining sit alongside a new Radisson Red hotel, bars, shops and offices. It promises to be a great addition to Bristol's rental market.
"The services we offer tenants are two-fold," says Shantha. "On the one hand, we invest in building quality homes specifically created for the private rental market, but we also provide an in-house lettings and property management service. As we are a regulated housing group we pride ourselves in delivering an exceptional customer service that is transparent, fair and managed by professional staff.
It's one reason why companies such as Change Real Estate would choose to work with us.
Ron Persaud, Director of Change Real Estate, said: "A2Dominion has established a reputation for offering sustainable and quality rental living with exceptional customer service for its tenants.
"We're delighted to be partnering with them to bring forward the first phase of homes at Redcliff Quarter, which will make a valuable contribution to the supply of rental accommodation in the city."