We've been supporting communities to fight hunger
30 October 2023
Our Community Investment team have been delivering fresh produce to local communities.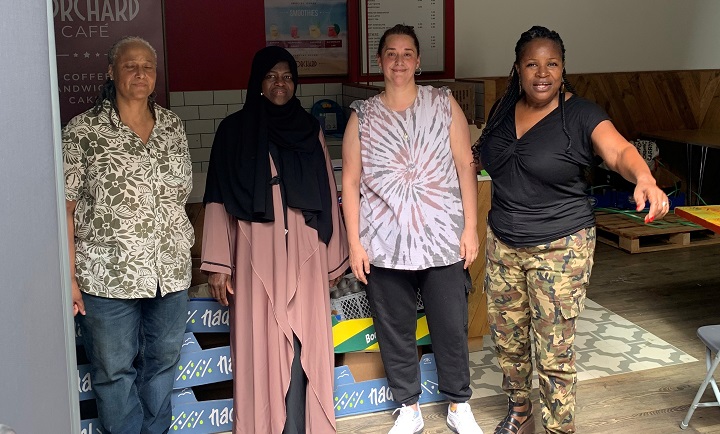 Felix project volunteers
Throughout the summer holidays, our Community Investment team worked alongside The Felix Project, our charity of the year, to deliver free food to vulnerable families at local community hubs.
The project started in August, with the first delivery of fresh fruit, vegetables and store cupboard products being distributed to the community in the Havelock Community Centre, Southall. Since this first delivery, the team have distributed the equivalent of 26,190 meals to families in need.
With approximately 800 people from different local communities participating, our team distributed food across three main hubs: Beethoven Centre, Green Man Lane and Havelock Community Centre.
Over the summer holidays, many families are at risk of hunger due to not having the safety net of school meals to turn to. The project aimed to provide food to lower-income families who would usually receive free school meals during term time.
This project not only provided crucial meals to those most in need, but also helped to connect local people to one another and to initiate wider conversations about the support services we provide, the cost of living crisis and general community wellbeing.
Denise Da Silva, Enterprise Coordinator, said: "Partnering with the Felix project has been incredible and we're looking forward to developing more opportunities to support local communities and our residents.
"Working with The Felix project allowed the team to support residents during the difficult cost of living crisis. Over the summer people have walked away with more than just a food bag, it has started a new way of engaging with our residents and will open up opportunities to understand, support and advise them on their individual needs and circumstances. The project has also benefited the environment too, as we are reducing food waste from farms before it gets to supermarkets."
As a result of the successful pilot project, we are planning to make the work a permanent fixture within the local communities. We are also looking to expand on the project to cover three further locations: Hillingdon, Feltham and Brentford.
For more information on how we support our communities, take a look at our
investing in communities page
.