Development
A2Dominion and Higgins form JV to deliver homes in Hanwell, Ealing
10 March 2020
A2Dominion and Higgins have established a joint venture vehicle to deliver a prestigious development in Hanwell, West London, which includes homes as well as retail and commercial space.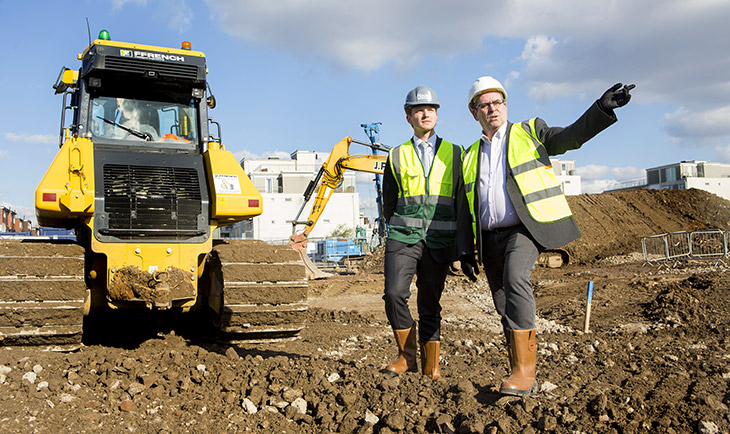 Boston Road
The joint venture is in the form of a limited liability partnership, with each member owning a 50% stake. Each party's intention is to capitalise on one another's resources and expertise for the successful delivery of the joint venture.
333 high-quality studio, one, two and three bedroom homes will be created within the development; 216 of which are for private sale and 117 for affordable tenure.
The project will also enhance the existing residential area by providing shops, cafés and restaurants as well as a new village square situated just minutes from Hanwell Station on the Elizabeth Line.
Declan Higgins, Partnerships Director at Higgins, states: "We are extremely excited to announce the delivery of this development in partnership with such an established member of the G15. The joint venture not only reinforces our existing relationship with A2Dominion but represents the first project to be delivered under the recently re-branded Higgins Partnerships."
Despite a relationship spanning many decades, the project marks the first joint venture partnership between A2Dominion and Higgins.
Danny Lynch, Director of Land and Development, A2Dominion said: "This scheme on Boston Road once again demonstrates our commitment to bring high-quality, affordable homes to the borough of Ealing. Partly through joint ventures with partners like Higgins, we are delivering 1,000 properties in the borough over the next five years, almost half of which will be genuinely affordable, as well as investing in services and local communities."
The properties have been designed in three blocks, featuring contemporary soft brickwork, which will contrast against the dark frames of the shop frontages and successfully complete the 'village square' design.
Generous amenity spaces such as garden terraces, play space for children and rooftop gardens will be incorporated throughout the scheme and allow residents to view the entire development as their home, rather than just their apartments.
On the ground of the three blocks, the 1,200 sq. metres of flexible workspace will provide job opportunities for start-ups and drive footfall to the area.
The planning scheme for Boston Road was designed by Assael Architects and the delivery architect is Fourpoint Architects.