Corporate
A2Dominion announces long-serving CEO's retirement and new Chair
18 October 2021
Housing's longest current serving Chief Executive has announced his plan to retire after 34 years of service.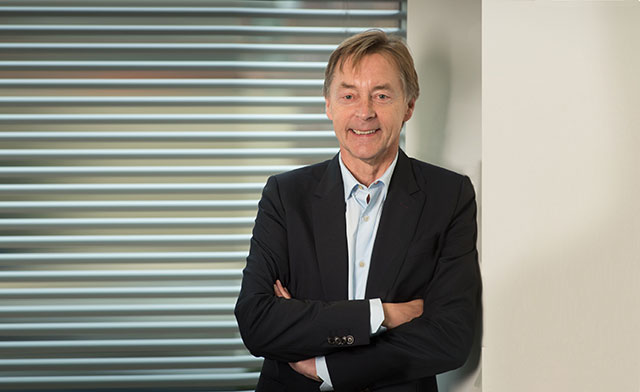 Darrell Mercer, CEO
Darrell Mercer, Chief Executive of the A2Dominion Group, will be stepping down from his role in August 2022.
He joined Acton Housing Association in 1988 when the organisation had only 850 homes in management, eight in development and a single office in Ealing, west London.
In the decades that followed, he led the association through several successful mergers with Oxford-based Cherwell Housing Association in 2004, Orpington-based Kelsey Housing Association in 2006, and Staines and Winchester-based A2 Housing Group in 2008.
Today, A2Dominion employs nearly 1,200 people and is one of the UK's leading housing associations, with 38,000 homes in management and 5,000 more in the development pipeline. The Group regularly wins awards and accreditations for its developments, services and employer brand. It is also a member of the G15.
After retirement, Darrell plans to continue in his various non-executive roles.
Darrell Mercer, Group Chief Executive, says:
"I'm very proud of what we've achieved over the years at A2Dominion and to have had the pleasure to work with a fantastic bunch of colleagues.
"The Group has experienced phenomenal growth and continual improvement of services to customers over the past 30 years. When I first joined Acton as CEO, we only had 850 homes in management and one scheme of eight units in development. We now have over 38,000 homes across London and southern England, with 5,000 more in the development pipeline.
"I'm also pleased that I'll be leaving the organisation in the safe and very capable hands of a refreshed Group Board and Executive Management Team.
"I wish to thank all my colleagues for their support over the years and look forward to returning to work once I've fully recovered from my bone marrow transplant."
The news marks the start of a new era for the Group's leadership, as it also announces a successor to its current Chair, Ian Cox.
Alan Collett has been appointed as Chair Designate of the A2Dominion Group and will be taking up his new position as Chair of the Group Board in Summer 2022 when Ian steps down following the completion of his maximum term in office.
Alan, a chartered surveyor and outgoing Chair of the Hyde Group, joins A2Dominion with significant experience in social and private sector housing across executive and non-executive roles.
Ian Cox, A2Dominion's current Group Chair, said:
"I'm delighted to welcome Alan to our Group Board. He brings with him a wealth of experience and is well-placed to lead A2Dominion towards meeting its five-year corporate plan and delivering high-quality homes and services for customers.
"I'd also like to thank Darrell for his strong track record and long and successful service to the Group and sector. On behalf of Group Board and everyone at A2Dominion, I would like to wish him the very best of luck for his continued recovery and retirement."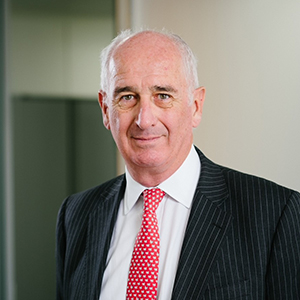 Alan Collett said:
"I am delighted to be joining A2Dominion at such an important time in the housing sector. Providing high quality, sustainable homes in strong communities is a vital mission, and the strategy agreed by the Board is a great platform upon which to build."
The Group will now start the search for a new Chief Executive to take the organisation forward this Autumn, which will be jointly led by Alan Collett and Ian Cox.
Meanwhile, the Group is focusing on providing new homes and service delivery, with Anne Waterhouse continuing to lead the organisation as Interim Group Chief Executive.
Notes to Editors
Darrell Mercer
has over 40 years' experience in the housing sector and started his career as a graduate trainee with the Housing Corporation. He was previously Assistant Director of Housing for the London Borough of Islington and is the former Chief Executive of Acton Housing Association and the Dominion Housing Group. He is also a non-executive Board member for Your Housing Group and Zen Housing Group
-------
Housing sector CEOs -
Based on research originally published by Inside Housing (2018), Darrell is now the longest-serving current housing CEO and has one of the longest-ever tenures.
-------
Alan Collett
is a Chartered Surveyor and was President of the RICS for 2012/13. He has worked extensively in private sector housing development, investment and valuation, being senior partner of Allsop LLP until his retirement.
He is currently a director of M&G Residential Limited Partnership a £1bn Property Fund, an Honorary Fellow of the University College of Estate Management, and an adviser to Hearthstone Investments and the home investor fund. With a strong interest in providing new homes, Alan was also a member of NHBC Council for 9 years.
Previous non-executive roles have included being Chair of the Hyde Group, a Board Member at the Empty Homes Agency and Chairman of the British Property Federation Residential Committee.