Corporate
A2Dominion announces new Executive Director of Operations and new Director of Supported Housing
05 November 2020
A2Dominion, one of the UK's leading housing associations, has appointed Michael Reece as Group Executive Director for Operations, replacing Andrew Evans who retires in March. The role oversees A2Dominion's work across housing services, care and support, property services, customer experience and leasehold.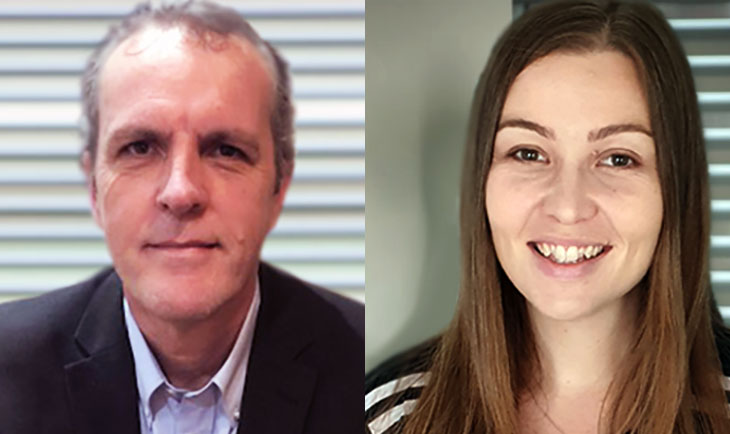 Michael Reece - Jo Evans
Michael comes to A2Dominion from Savills, where he was a director within its affordable housing division. Prior to this, he worked at Aster Group for almost 12 years, where he was the Group Operations Director with executive responsibility for housing, care and support, asset management, maintenance, health & safety and sustainability.
He brings with him more than 30 years' experience in the housing and maintenance sector with a variety of roles at companies including Kier and L&Q. He will begin his new role in January 2021, allowing sufficient time for a comprehensive handover before Andrew's departure.
Michael Reece said: "I am absolutely delighted to be joining A2Dominion. It is a great organisation with a powerful social purpose and I feel privileged to take over from Andrew Evans, who is such a respected figure in the housing sector.
"I very much look forward to working with the A2Dominion team, building on very strong foundations, continuing to support our customers where we can and delivering an ambitious agenda for the future."
The Group has also appointed
Jo Evans
as Director of Supported Housing, a promotion from her current role of Head of Operations (Care & Support). She will take over from Pam Vasir, who retires in January 2021, and will oversee the organisation's wide range of care and support services, which includes supporting those who are experiencing homelessness and domestic abuse, young mothers and providing care services for older people.
Jo has 13 years' experience in the housing sector, starting as a Graduate Housing Support Manager at Saxon Weald Homes straight out of university, delivering frontline support to older people and working in hostels and picking up management responsibility along the way. She rose to the position of Operations Business Manager in 2016 before moving to A2Dominion in 2019.
Jo Evans said: "It is an honour to succeed Pam who has had an extraordinary career with A2Dominion, growing our Care & Support services over many years to where they are today.
"I am passionate about providing excellent services that help some of the most vulnerable people in society and have seen first-hand, both professionally and personally, what a difference high-quality, well-run services can make."