Development
A2Dominion chosen as partner to deliver GLA's Affordable Homes Programme
04 October 2021
The Greater London Authority (GLA) has named A2Dominion among a list of 53 local partners it will work with to deliver its Affordable Homes Programme.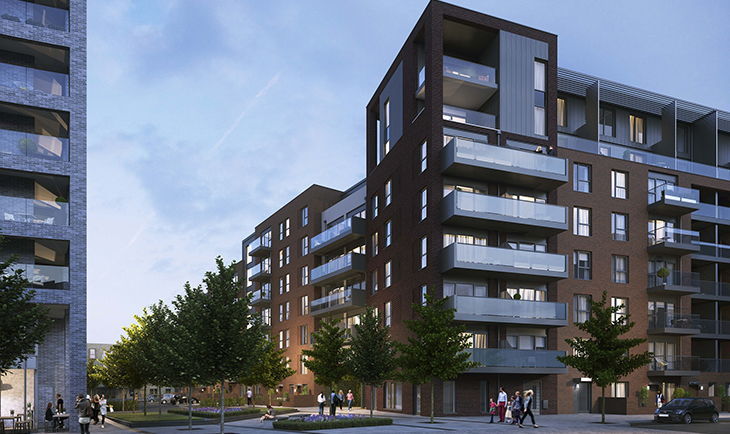 Green Man Lane
A £3.46bn grant will be shared among local authorities, housing associations and for-profit providers, with the aim being to build around 30,000 new homes, of which 57% will be for social rent. A2Dominion is listed among the partners tasked with delivering the new houses, with an allocation of 500 (of which 200 will be social rent and 300 affordable homeownership).
Doreen Wright, Commercial Director (Programme and Compliance) at A2Dominion, said: "The Affordable Homes Programme is a brilliant way to ensure London has the high-quality, affordable housing it needs for the years ahead. As such, it is a source of great pride that A2Dominion has been chosen to help deliver it while working closely alongside our Local Authority partners.
"We have always maintained a strong working relationship with the GLA and the Mayor's Office, and this is another example of what can be achieved through meaningful collaboration among the capital's housing leaders."
The money comes with stringent safety and design requirements, such as a need for every block of flats funded to have sprinklers and no combustible external wall materials regardless of height.
Homes built must also meet minimum floor-to-ceiling heights and have private outdoor space, while a "sunlight clause" demands that larger homes are dual aspect and smaller, single aspect homes are not north-facing with at least one room getting some direct sunlight.