Development
A2Dominion given go ahead to build 170 new homes in Oxford
15 October 2019
Residential property group A2Dominion will deliver more affordable homes in Oxford after being granted planning permission for two major new schemes.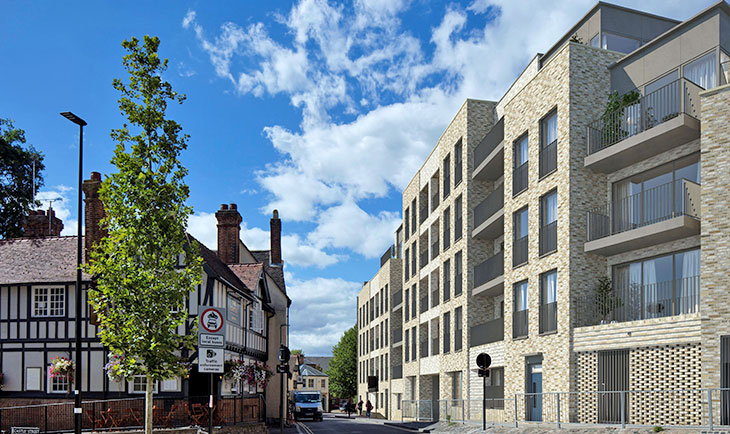 Paradise Street
Planning permission was granted by Oxford City Council last week, for a total of 170 new homes to be built across two sites in the city centre – Simon House in Paradise Street and Gibbs Crescent.
The plans, which reinforce the organisation's commitment to provide more affordable housing across England, involve replacing the current buildings with new properties that will hold around 140 homes in Gibbs Crescent and 30 homes in Simon House.
The new plans will create 140 one, two and three-bedroom homes. These will replace the current, mainly bedsit, accommodation at Gibbs Crescent.
The new Paradise Street development will replace the former Simon House hostel with 30 apartments. Residents at the former hostel have been moved to new accommodation at
Matilda House in Rymers Lane, Cowley
.
Jim Smith, Development Manager at A2Dominion said:
"We're obviously pleased that these two exciting projects have officially been given the green light. We have done a lot of work, both with Oxford City Council and in consultation with residents, to ensure our plans complement and benefit the communities where they are located.
"Both sites will provide high-quality residential housing and we can't wait to get going with the construction. Our work in the city also reflects the strong commitment we have to our social purpose. Fifty percent of the homes will be affordable housing, and the newly-built Matilda House supported living accommodation reinforces our commitment to use our strong links with the council to tackle homelessness and other social issues together."