Awards
A2Dominion named Employee Engagement Company of the Year at EE Awards
24 January 2020
Residential property group A2Dominion was recognised as a leader in staff engagement excellence last night, coming out victorious in the Employee Engagement Company of the Year category at the Employee Engagement Awards.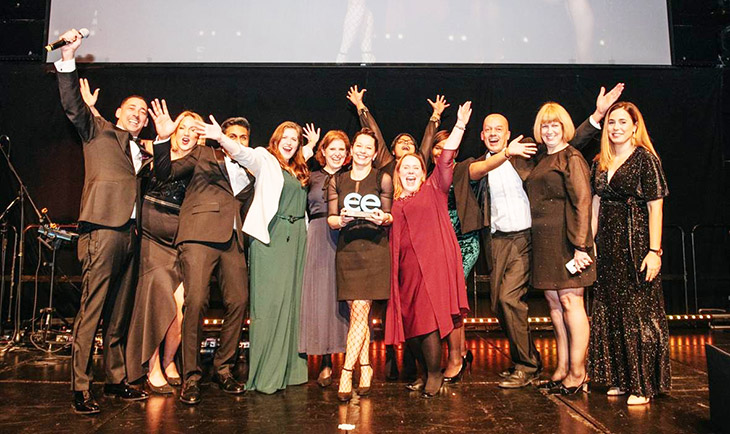 Employee Engagement Awards 2020
The award recognises the organisation across the UK and Europe that has demonstrated the most compelling and holistic approach to their strategy for engaging their workforce.
A2Dominion's HR team were praised for their recent success in implementing innovative staff engagement programmes.
Penny St Martin, A2Dominion's Director of Human Resources, said: "It's fantastic to win this award and it's a testament to the hard work the whole team has put in, along with the great vision they have developed for employee engagement across A2Dominion.
"While recognition like this is very welcome, we will not now rest on our laurels. We will continue our determined efforts to create a nurturing and engaging environment for all our staff."