Awards
A2Dominion named Regeneration Partner of the Year
09 December 2019
Residential property group A2Dominion have been named Partner of the Year at Crest Nicholson Regeneration's 9th Annual Charity Awards dinner.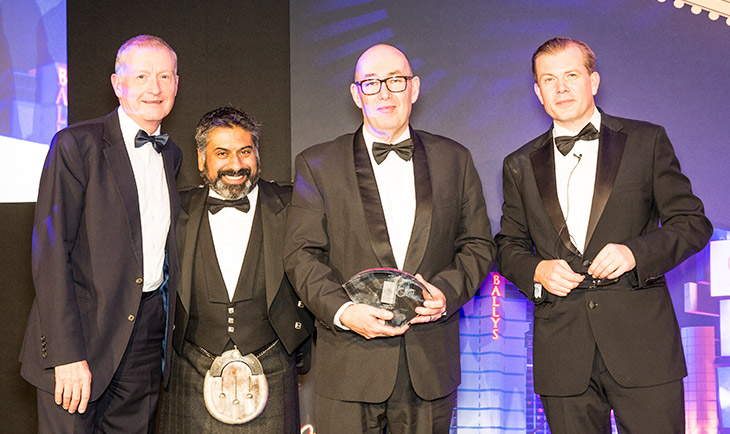 Crest Regeneration Awards 2019
The event brings together Crest Nicholson's employees, contractors, suppliers and partners, and raises money for Variety, the children's charity.
A2Dominion were awarded Partner of the Year 2019 at the ceremony for their joint venture with Crest Nicholson on the UK's first eco-town, Elmsbrook in NW Bicester. The partnership has brought together A2Dominion and Crest's environmental, build and sales expertise to deliver a contemporary and sustainable true zero-carbon community.
Nick Hutchings, A2Dominion's Executive Director (MD, Commercial), said:
"We are proud of our relationship with Crest Nicholson to deliver such a highly sustainable project.
"Elmsbrook is just one example of our commitment to develop homes that not only allow residents to live sustainably, but also prioritise high quality design and innovation."
Scott Black, Managing Director at Crest Nicholson Regeneration
, comments: "Partnerships is a major part of our business and this JV is the most recent in a series of successful arrangements with A2Dominion.
"Our Joint Venture at Elmsbrook, Bicester, has been a huge success with good sales values and sale rates achieved, and in the creation of a stunning new sustainable zero carbon community.
This would not have been possible without A2Dominion and the Fabrica brand working hand in hand with the Crest Nicholson Regeneration team to bring our collective skills together to deliver a project which we are all very proud to be associated with."
Once complete in autumn 2022, the strategic partnership will create 393 two, three, four and five bedroom eco-homes as part of the Exemplar.