Awards
A2Dominion named Socially Responsible Corporate of the Year
12 February 2020
Residential property group A2Dominion was recognised at the West London Business Awards on Friday 7 February, winning the Socially Responsible Corporate of the Year award for its leadership in operating for the benefit of society at large.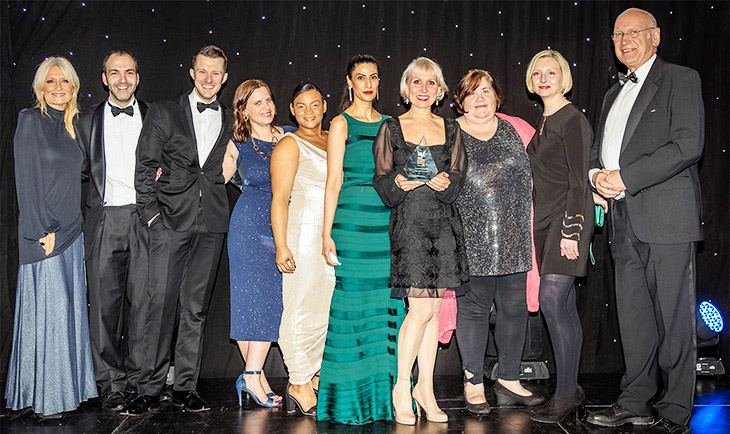 A2Dominion has been recognised at the West London Business Awards
Shortlisted alongside globally renowned organisations including Westfield and Cisco, A2Dominion's Community Investment team were praised for the impact of their work across west London, including community cohesion projects at Ealing's Green Man Lane, health and wellbeing initiatives in Southall, and for delivering support to some of west London's most deprived communities via its Advice Plus service.
The judging panel concluded that: "A2Dominion's commitment to social responsibility and measuring their impact puts them in a leadership position. Their strong community values and impact extends well beyond the potential confines of housing delivery."
A2Dominion's Director of Housing, Dawn Wightman said: "We are delighted to win this award and honoured to see A2Dominion recognised amongst such a strong category this year.
"The dedication of the Community Investment team, along with the strong working relationship between all departments across Housing Services, plays a vital role in allowing us to support the communities we manage our homes in.
"This wonderful recognition is testament to that relationship, and as a residential property group with a social purpose, underpins our vision to improve people's lives through high quality homes and services."
Andrew Evans, Executive Director (Operations), said: "I would like to congratulate and thank the Community Investment team and Housing Services, who regularly go above and beyond the call of duty to support some of our most vulnerable residents."
To find out more on how A2Dominion invest in its communities, visit
a2dominion.co.uk/about-us/Communities
.