Corporate
A2Dominion publishes Environmental, Social and Governance report
13 October 2022
We have published our latest Environmental, Social and Governance (ESG) report.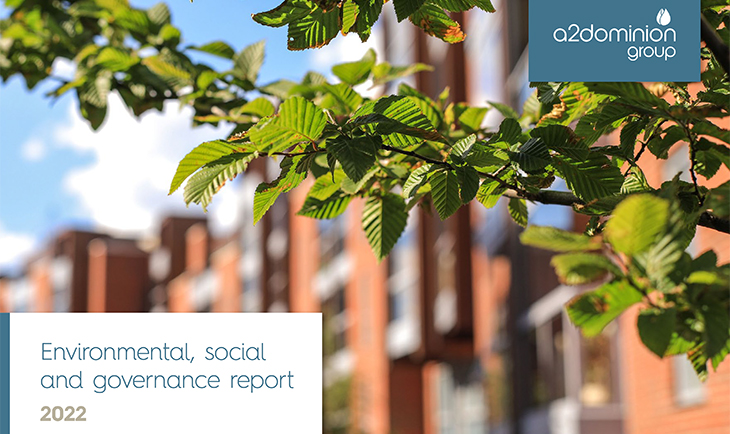 Our second ESG report has been released.
The report covers our performance, sets out our commitment to sustainability, and showcases the positive impact our work has on our customers and the communities they live in.
This is the second year we have published an ESG report. In 2020/21, we were early adopters of ESG reporting, reflecting our clear social purpose and commitment to sustainability.
Highlights from this year (2021/22)
Environment
Improving the environmental performance of the homes we manage, with better data and targeted work to make our homes more energy efficient for our customers.
99% of all new homes we handed over had a top EPC rating of A-C
On average, annual carbon emissions produced in each home has reduced from 2.4 tonnes to 2.1 (tC02/year)
We continued to purchase all electricity from 100% renewable sources
Social
Provision of much-needed affordable housing, with most social rents set at less than half the local private rent costs. In addition, our commitment to supporting the communities in which our customers live.
Rents for our customers are less than half (42%) of comparable private rent
More than 70% of our homes operate as affordable or social housing
Providing £1.7million to our community investment programme and generating an additional £11million in social value.
Governance
Strong governance saw us retain our G1 and V2 rating this year. "G1" for governance and "V2" for financial viability. These ratings were confirmed by the Regulator of Social Housing (RSH) in June 2022 following an in-depth assessment.
Read the full ESG report