Corporate
A2Dominion puts its customers first
11 August 2021
A2Dominion, one of the UK's leading housing providers, had demonstrated its resilience over the past year, continuing to provide essential services and ensuring the safety of its customers and employees.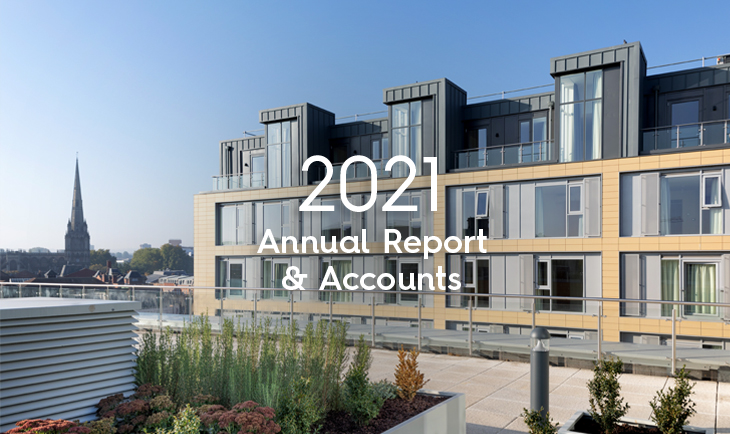 Reports and Accounts report 2021
The Group was also one of only a small number of major housing associations to maintain an uninterrupted repairs service through the year.
The Care Quality Commission commended the Group for the way in which it delivered its extra care services, while the Housing Association's Charitable Trust (HACT) praised the Group for the vital support it provided, including individually contacting most of its vulnerable residents to offer practical assistance.
These efforts to put its customers at the centre of its operational response were reflected in its above-target 83% satisfaction rating.
The Group delivered £9 million of social value from community investment against a target of £7 million, with customers benefitting from tailored support services, including health and wellbeing and employment projects.
At the same time, the pandemic has heavily impacted the Group's financial performance with an estimated cost of £20 million through lost revenue and increased costs.
While the Group was able to re-open its construction sites quickly and safely, social distancing slowed down work and longer build times delayed the completion of homes for both rent and sale. Lower occupancy rates in its student and key worker accommodation, due to access restrictions and the Group's decision not to charge rents where students were unable to occupy their homes, also impacted its rental income.
Despite these challenges, the Group built 754 homes including 153 shared ownership and affordable rent, 311 private sale and 290 private rent homes. It also started 589 new homes, which is above its target.
Although the Group delivered a smaller surplus than expected, it continues to be a financially strong organisation and its forecast shows it is well placed in the next few years to show improved financial performance.
Darrell Mercer, A2Dominion Group's Chief Executive, said:
"The pandemic has had a significant financial impact on the organisation and although we delivered a smaller surplus than expected, we continue to be financially strong.
"Operationally, we've also continued to deliver hundreds of new homes and have maintained high customer satisfaction ratings.
"Overall, we are in a very good position and well placed to deliver improved performance over the next few years."
Read the Annual Report & Accounts 2021
.