Building safety
A2Dominion responds to recent building safety announcement
17 January 2022
G15, a group of London's largest housing associations, has responded on behalf of its members, including A2Dominion, to the recent building safety government announcement.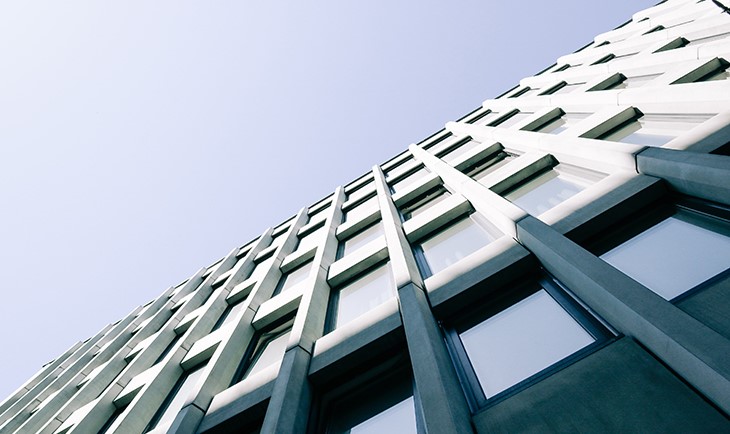 The new £4bn fund will cover the cost of remediating unsafe cladding on buildings between 11m and 18m
Michael Gove, Secretary of State for Levelling Up, Housing and Communities, has announced plans to establish a new £4bn fund to cover the cost of remediating unsafe cladding on buildings between 11m and 18m.
Developers will be expected to make financial contributions, and the government has said they may make it a legal requirement if the developers fail to do so.
A2Dominion is working with its G15 colleagues to seek more clarity on what this announcement means for the social housing sector. It is crucial that the sector's views and concerns are understood.
Geeta Nanda OBE, G15 Chair and Chief Executive of MTVH, said:
"The statement on 10 January from the Secretary of State is a welcome step in the right direction. We have consistently called for leaseholders to be protected from the costs of making sure their homes are safe, and the confirmation that no leaseholder will be asked to pay for the removal and replacement of defective or dangerous cladding in buildings over 11 metres is long overdue.
"However, as the Secretary of State has acknowledged, today's announcements are not a complete solution for the wider building safety crisis.
"To ensure we can continue to build the homes that are needed, as well as investing in existing homes and services for our residents, a truly comprehensive solution to this crisis is still required."
The proposed measures include:
The Consolidated Advice Note on building safety has been withdrawn with immediate effect. It has been replaced with a new Publicly Available Specification (PAS 9980), which contains risk-based guidance for assessing external wall systems.
A new scheme will be brought forward to provide professional indemnity insurance for building assessors, to help increase capacity in this field
The Building Safety Fund will be reviewed to ensure it is in line with the government's expectations of a risk-driven approach to remedial works.
A £27m fire alarm fund could be introduced to reduce the use of waking watches.
What action A2Dominion has taken
A2Dominion has already spent large sums of money, which has been partly assisted by government contributions, to remediate its properties over 18m.
In addition, a number of safety measures, fully funded by A2Dominion, have also been put in place. These include building inspections, waking watches and heat detecting fire alarm systems.
To date, none of the costs outlined above have been passed on to leaseholders.
A2Dominion is reviewing its fire and safety programme and existing work in light of the changes in government guidance. This will ensure we meet the new building regulations to make homes safe. We are also partnering with other housing associations and industry experts to share good practice and learnings.
Next steps
These proposals are at the early stages and A2Dominion needs time to consider the practical implications for customers. This announcement is an important step forward for customers and stakeholders, who will be kept up to date with our progress.
All A2Dominion customers, who have been impacted by this issue, have been offered the opportunity to get free legal, financial and emotional support.
Read the full
press release about this announcement on the gov.uk website
.