Communities
A2Dominion seeks business to bring sustainable café to Elmsbrook Community in NW Bicester Eco Town
04 September 2020
A2Dominion is looking for a business partner to create and run a new café in the Elmsbrook Community at the NW Bicester Eco Town. The café will seat up to 50 people and is set to open in Spring 2022.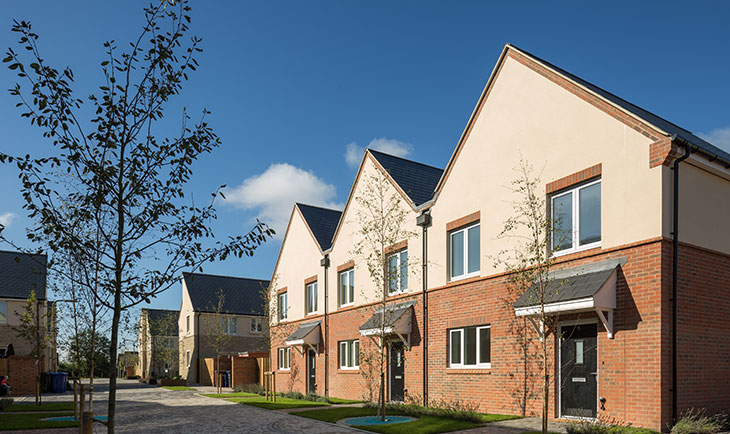 A2Dominion's Elmsbrook Community at the NW Bicester Eco Town.
A2Dominion is particularly interested in proposals from partners who will buy into the strong community ethos and sustainable vision for the development and will promote wellbeing with a range of handmade, seasonal, locally-sourced food and beverages.
Louise Caves, Strategic Partnership Manager at A2Dominion, said
: "This is a brilliant opportunity to run a café in the country's first truly carbon-neutral community. It would be perfect for a local business looking to expand into a new setting, or after a new challenge. We're looking for someone who has a passion for being part of a community and understands the importance of sustainability, but is also able to make this a successful venture in its own right."
The café, which also has an outdoor seating area, will be on Charlotte Avenue, the main road through Elmsbrook, adjacent to the Perch Eco Business Centre and Elmsbrook Hub. It will be a vibrant new destination for the 393 households that will live at Elmsbrook once completed. The village also boasts Gagle Brook Primary School (just 200m down the road), excellent transport links and is only a 10-minute cycle from Bicester town centre.
A2Dominion will select a preferred partner to undertake the management of the café through a competitive Request for Proposal ("RFP") process which opens on 21 September.
For more information about this unique business opportunity please contact
louise.caves@a2dominion.co.uk
.