Corporate
A2Dominion shortlisted for two Inside Housing Awards
23 August 2018
A2Dominion has been shortlisted for two prestigious Inside Housing Awards in the Market Sale Development of the Year and Best Regeneration Project categories.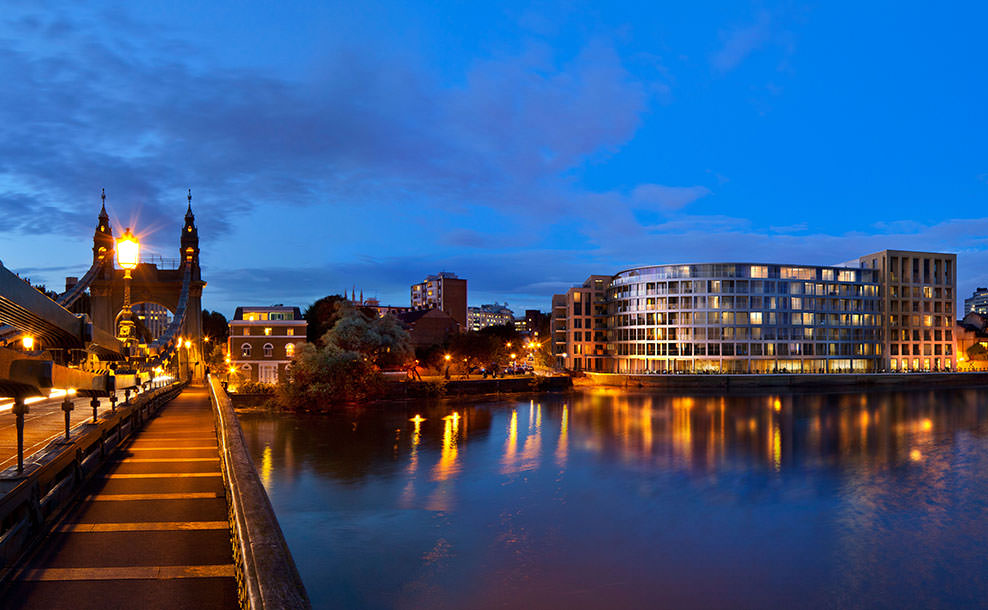 Queen's Wharf development in Hammersmith.
Queen's Wharf, a finalist in the Market Sale Development of the Year category, is a joint venture development with Mount Anvil providing 165 homes, redeveloping the iconic Riverside Studios and creating a new riverside walkway connecting the Thames Path and Grade II-listed Hammersmith Bridge for the first time.
The scheme has transformed two derelict sites into a dynamic mixed-use development in Hammersmith through innovative design and construction techniques. At just eight stories, the architecture of the building has been carefully considered to complement the neighbouring buildings and celebrate Queen's Wharf's riverside setting.
Stanwell New Start, nominated for Best Regeneration Project, is a 10-year long regeneration project which was completed in early 2018 by A2Dominion, working in partnership with Spelthorne Borough Council.
Stanwell New Start began life as a 1950s housing estate, which was built hastily after the Second World War, to provide temporary housing for local people. When the estate's original homes were not able to be brought up to meet Decent Homes Standards, the project began to bring about a new start. The estate has now been transformed, with 326 high quality new houses and apartments, including an extra care housing scheme for older people. There is also a new community centre, village square, green spaces and play areas
The winners will be announced at an awards ceremony being held on the 29 November 2018 at The Brewery, London.
A2Dominion is a residential property group with over 37,000 homes across London and southern England, and thousands more in the development pipeline.