Services
A2Dominion signs up to National Housing Federation homelessness reduction programme
13 May 2021
A2Dominion has pledged to refer all residents who have either become homeless or are at risk of homelessness to a local housing authority in an effort to see them rehomed.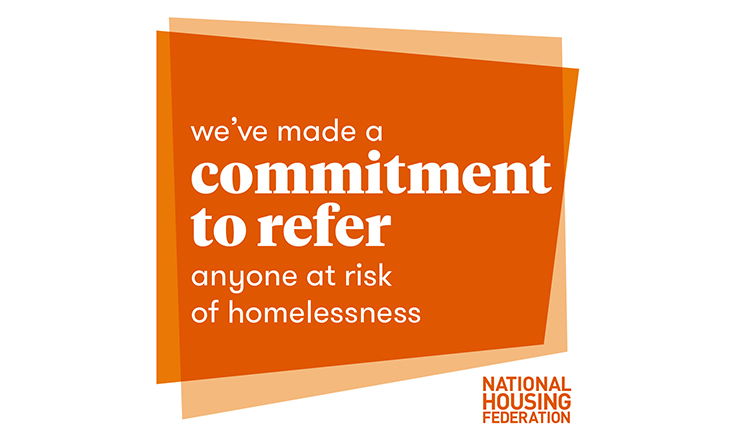 A2Dominion has joined the National Housing Federation's scheme to tackle homelessness
This move is part of a drive by the National Housing Federation (NHF), in partnership with the Ministry of Housing, Communities and Local Government (MHCLG), to bring housing associations together to tackle homelessness, called the Commitment to Refer.
It is based on the Duty to Refer, legislation brought in from 1 October 2018 as part of the Homelessness Reduction Act, that requires
certain public bodies
to refer anyone they encounter who is homeless or at risk of homelessness to the appropriate local housing authority. Unlike this, the Commitment to Refer is voluntary and any housing association can opt in, as A2Dominion has done.
Guidance laid out by NHF says that people may be considered for referral if they face any of the following circumstances:
Relationship/family breakdown leading to someone having to leave the family home
Hidden homelessness such as sofa surfing or other informal living arrangements (including illegal occupancy)
Unforeseen circumstances such as the death of the tenant, where there is no right to succeed to the tenancy for a family member
Tenant leaving temporary or move-on accommodation
Tenant facing court proceedings for eviction
Jo Evans, Director of Supported Housing at A2Dominion, said: "A2Dominion has a proud history of tackling homelessness, both through our own supported accommodation and by working with other organisations to help people off the streets, so signing up to the Commitment to Refer was an easy decision.
"I am grateful to the National Housing Federation and MHCLG for creating a structured and progressive approach to reducing homelessness in cooperation with other housing association and local authorities. I look forward to working with colleagues across the sector to improve the lives of those most at risk of finding themselves without a home."