Development
A2Dominion to build new affordable homes on Broadway, Ealing
25 February 2019
Residential property group A2Dominion has secured planning permission from Ealing Council for the redevelopment of 96-102 Broadway in Ealing, providing 120 new homes.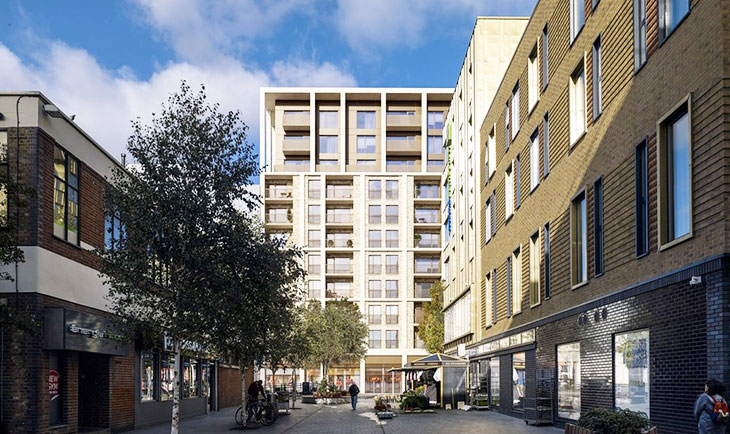 42 out of 120 homes of the new development will be affordable
The new development will create over 35% affordable homes (42 out of 120) for residents as well as high quality floor space for commercial use.
Danny Lynch, A2Dominion's Director of Land and Development, said: "A2Dominion are pleased to have received planning permission for our exciting redevelopment of Broadway, Ealing. These new homes will continue our long standing relationship with Ealing Council, creating much needed homes for Ealing residents.
"New affordable homes, as well as the new commercial space, will further enhance the high street in West Ealing."
The redevelopment will replace the existing art deco façade with a high quality design that has a vertical and symmetrical frame as a homage to the existing building.
The Broadway, Ealing, is just one part of A2Dominion's long-term relationship with Ealing Council, with over 3,500 homes in management and plans to build more new homes in the coming years.