Awards
A2Dominion wins awards at national WhatHouse? Awards 2018
20 November 2018
A2Dominion has won two accolades at the national housing awards WhatHouse? Awards 2018.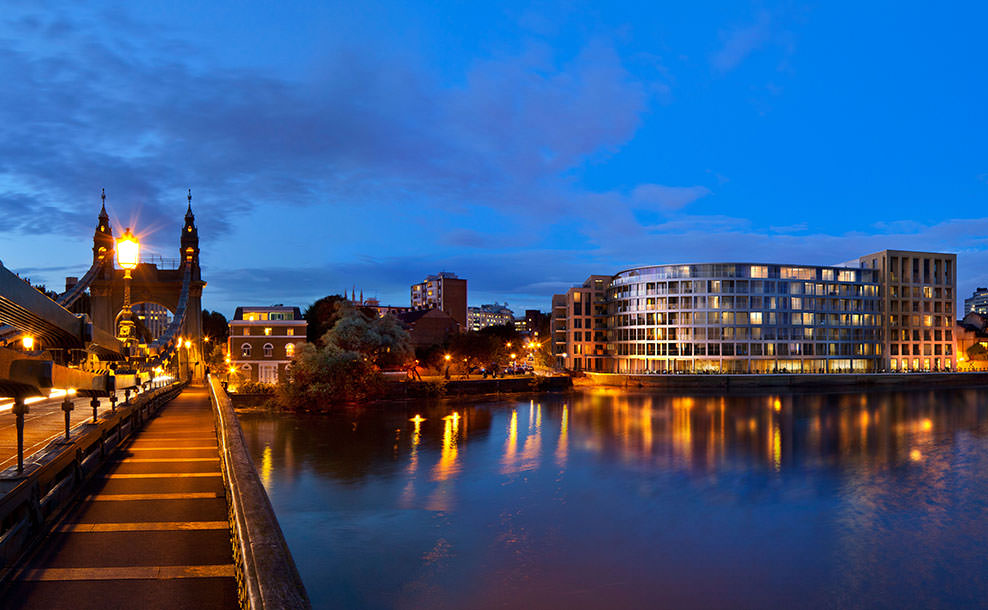 A2Dominion's award winning Queen's Wharf development in Hammersmith
The Group achieved the coveted silver Apartment Scheme of the Year award for its joint venture project with Mount Anvil, Queen's Wharf in Hammersmith and the Housing Association of the Year bronze award.
The WhatHouse? Awards, which were attended by more than 1,600 people, is the country's largest event celebrating the very best new homes.
The Housing Association of the Year category was open to all housing associations, large and small with judges looking at all aspects of performance from design and build, value for money, management and marketing. Judges also wanted to see innovative solutions to assist buyers onto the home ownership ladder or into rented accommodation, according to needs and status.
In their report, the judges said: "A2Dominion prides itself on taking a commercial approach to house-building, maximising surpluses to support its social purpose. In 2017/18, it completed 954 homes across a range of tenures and recorded a surplus of £92.5m which was fully reinvested in the business.
"The group has a development pipeline of more than 7,800 homes, and over the last year, an 83% customer satisfaction rate was achieved, with £24.7m invested in home improvements."
Queen's Wharf is a new development by joint venture partners A2Dominion and Mount Anvil, located on the Surrey Bend of the River Thames close to the Grade II listed Hammersmith Bridge.
The judges for the What House? Awards, said: "Mount Anvil, with joint venture partner A2Dominion, has created a modern scheme made out of locally rolled brick, with 165 apartments that all have some form of exterior space.
"The judges were as impressed by a carefully designed studio with a generous balcony, as they were by a 2,000ft² penthouse with a separate annex and roof garden complete with outdoor kitchen and hot tub."