Corporate
A2Dominion's Andrew Evans set to retire next spring
15 July 2020
Andrew Evans, Executive Director, Operations at A2Dominion, has announced he will be retiring in March next year following a career in housing that has spanned more than 24 years.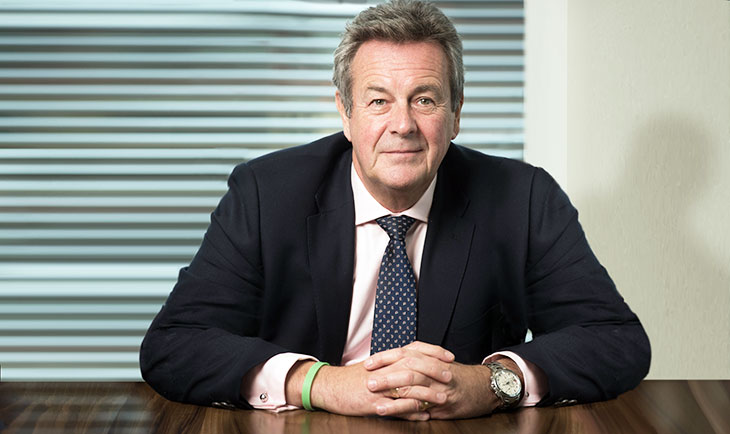 Andrew Evans
Andrew has enjoyed a long and successful career in housing, holding several senior positions over the years. He was Deputy Chief Executive at Spelthorne Housing Association which, after a series of mergers, later became A2 Housing, where he was Group Operations Director. Andrew has been in his current role since 2008, when A2 Housing Group merged with Dominion to form what is now A2Dominion Group.
Speaking of his retirement, Andrew said:
"When I began my housing career, I had 60 staff and we managed 4,000 homes. The organisation I see now is almost unrecognisable, with more than 38,000 homes in management. But the one thing that has remained a constant, is our drive to provide homes and services for those who really need them.
"Of course, it will be sad to leave and I will miss so many valued colleagues, service users and friends but I am also looking forward to retiring while I still have the energy and enthusiasm to pursue some of my own interests, as well as enjoy more time with my family and grandchildren."
Commenting on Andrew's imminent retirement, Darrell Mercer, A2Dominion Group Chief Executive, said:
"Andrew has played a pivotal role helping to take A2Dominion from its modest beginnings to one of the country's largest housing associations.
"We have changed a great deal as an organisation during that time, with major reductions in public funding necessitating a complete rethink of our business model. It is only through becoming much more commercially focused that we have been able to thrive and Andrew has been instrumental in helping to lead us through that process.
"It was also under Andrew's leadership that we became one of the first organisations to set up our own repairs businesses, which have proved very successful.
"Those of us who know Andrew personally would like to thank him for his advice and support over the years and I wish him the very best in his retirement.
"We shall immediately begin the task of finding a replacement for Andrew to allow for a smooth, managed handover before he leaves in March."