Care and Support
All A2Dominion Surrey-based extra care schemes are rated Good by CQC
08 November 2021
Three extra care schemes in Surrey have all received Good ratings from the Care Quality Commission (CQC) in a recent round of inspections.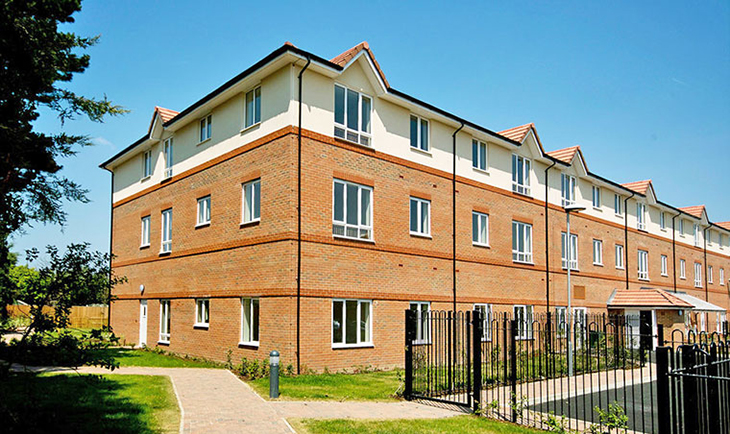 Chestnut Court
A2Dominion owns two, Chestnut Court and Beechwood Court, and is also the care provider for Brockhill, which is owned by Woking Borough Council.
A safe and reliable service
The CQC assesses whether services are safe, caring, responsive, effective, and well led. The inspections were carried out in early October, with the CQC concluding that "people received a safe and reliable service" across the board.
Extra care housing combines accommodation with care and support services. The three sites provide support for people with a wide range of needs, including: dementia, physical disability, learning disability and/or autism, sensory impairment, and mental health conditions.
Despite the huge pressures put on staffing levels and conditions by the ongoing Covid pandemic, the report praised the services for providing high-quality care and understanding that the people supported need choice and freedom over how to live.
A relative of one of the service users said the staff "are passionate and deliver very good care." Another called a care worker "amazing" and described how he "popped in to see [my family member] outside of his working hours just to make sure she was okay. He is really great."
Good across the board in Reading
The CQC also carried out inspections on A2Dominion's four extra care schemes in Reading earlier in the year and gave them Good ratings across the board.
The report praised the services for having "respect for privacy and dignity at the heart of their culture and values".
"People experienced caring relationships where staff treated them with kindness and compassion in their day-to-day care," it continued.
"People were supported to make decisions about their care and these choices were respected by staff. Staff encouraged people to maintain and develop their independence, and to direct their own health and care whenever possible."
Jo Evans, Director of Supported Housing at A2Dominion, said: "It's fantastic to see such great feedback about our services from people who use them and from their loved ones.
"Working as I do with the staff who deliver these services, it's no surprise to see that the CQC has produced such a positive report based on their recent inspections. Their dedication and compassion, especially recently when they have often faced the most challenging of circumstances, is second to none and I can't thank them enough for all they do."
"With the well-documented challenges around recruiting staff in the care sector at the moment, I hope that this report encourages people who are thinking of a career in supported housing to consider joining our excellent teams in the area."
If you or anyone you know is interested in a career with A2Dominion's Care & Support team, you can contact
recruitment@a2dominion.co.uk
to find out more. Alternatively, visit our website to read about the benefits of working for A2Dominion.If you think you or someone you know might benefit from living in an extra care home or other forms of supported housing, please visit our website to find out more about our supported housing schemes.