Residents
Clyde House Update
20 February 2019
An updated statement from David Lingeman, Director of Property Services, on the ongoing repair works at Clyde House.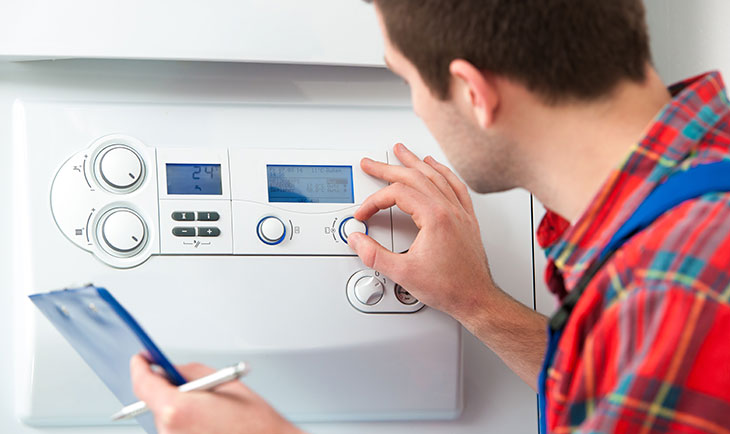 Ongoing works at Clyde House
"As previously agreed, today we made ourselves available to meet with residents of Clyde House and their representatives to address their concerns and reassure them that we are doing everything we can to support them throughout this situation.
We were disappointed we were unable to meet with the residents in the way we had planned. However, we were able to provide an overview of our plans for improvements and to hear the views and concerns of our residents.
We have advised that the primary heat network has now been repaired and restored by Barratt's contractors, including related water leaks. This means that hot water and heating is now available to all residents of Clyde House and is being tested by engineers to ensure that it is fully recommissioned within each flat.
We would like to reassure our residents that Clyde House is safe and secure. An independent building surveyor has confirmed that they did not observe any defects or damage that would suggest the building is suffering from any significant structural failure at this point in time. We are currently carrying out a new programme of electrical tests to all flats as an additional assurance.
We have also commissioned a schedule of remedial works to address the remaining work and ongoing issue with the lifts. This has now been shared with residents and we are seeking to ensure Clyde House provides homes that residents can feel proud of.
Some residents had previously been moved into temporary accommodation whilst the repairs on the heating and hot water were taking place. As these repairs have been completed, we have advised residents that they are now able to return to their homes.
We will fully cover reasonable costs and expenses incurred by residents from this incident, and we will be making offers of compensation for the inconvenience residents have suffered.
Our staff will remain at Clyde House to speak to residents on an individual basis over the coming weeks, keeping them updated and to make them aware of their options.
We do recognise that our handling of these issues has not been to the standards we expect of ourselves and we apologise for the inconvenience caused.
We are reviewing what we could have done differently in the way we have worked with the developers of the building, its managing agents Barratt Residential Asset Management, our contractors and other interested parties, to address our residents' concerns prior to them feeling that there was no other option than to escalate matters further.
Again, we regret that the issues have not been resolved sooner and we will continue to monitor the improvement works closely and support the needs of our residents."
The latest correspondence sent to residents can be found
here
.