Communities
Community Support project generates direct social value of £436,718
22 March 2022
A2Dominion has been praised for its work in the Spelthorne community during the Covid-19 pandemic, following a report by the Housing Associations' Charitable Trust (HACT).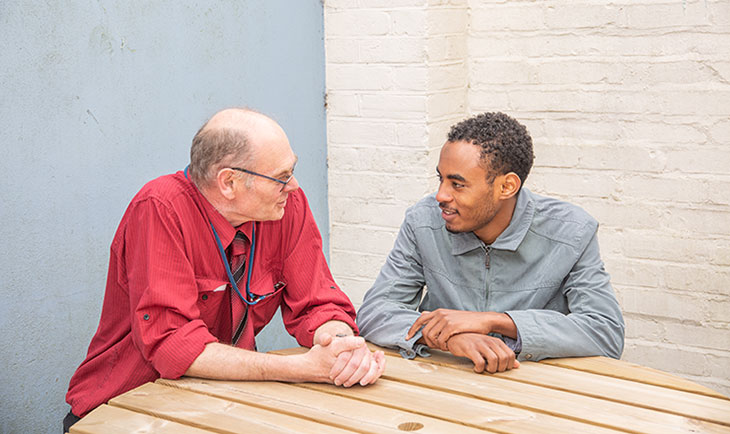 A2Dominion has been providing high quality services and support for customers in one of the most deprived areas of the county.
In response to the unprecedented challenges, A2Dominion has continued to offer high quality services and support to its customers - and new initiatives, such as a community project in Spelthorne, Surrey, have emerged to address the key needs of people in one of the most deprived areas of the county.
Frances Harki, Head of Research at HACT, said: "HACT have been impressed by the hard work and dedication of the A2Dominion team who have successfully delivered services in what was, and remains, a challenging operating environment.
"The research shows that A2Dominion occupies a clear and a much-needed role in the local community as both a support provider and a mediator between the individuals needing support and local support services."
What is the Spelthorne Community Support (SCS) project?
The Spelthorne Community Support (SCS) project was created to assist working age customers in the Surrey area with their finances, housing, wellbeing, jobs and skills.
Following a successful pilot scheme with Spelthorne Borough Council, A2Dominion offered a tailored service via dedicated Tenancy Sustainment Officers and its Care & Support team to help 18-30-year-old customers as well as those aged over 50.
An Emotional Wellbeing project to provide mental health support and an Intensive Customer Engagement scheme was also set up to help customers in Spelthorne with the management of their tenancy.
A total of 304 people were triaged into one or more of the projects, resulting in a total of 590 interventions by relevant support agencies since July 2021.
Key findings from the HACT report in the Spelthorne Community Support (SCS) project:
The project was successful in helping customers to deal with essential financial and well-being management, with 60% of clients referred to the Over 50s project having improved their overall financial wellbeing.
Projects were successful at engaging and targeting people who may be unaware of services available. 90% of service users were previously unaware of local support services that were available.
SCS provided flexible services to residents. 50% of Under 30s referrals received coordinated interventions from a range of support teams, managed by the Under 30s Officer.
SCS supported people experiencing or at risk of experiencing mental health needs in the community rather than A&E. 47% of residents referred to the emotional wellbeing project improved their overall wellbeing.
Figures suggested the total social impact of the community support projects created a direct social value of £436,718.
Dele Ryder, Partnership and Fundraising Manager at A2Dominion, said: "Spelthorne Community Support service demonstrates a truly joint housing and social care led approach. By tackling the needs of vulnerable residents and those just struggling to cope financially or with their wellbeing, the project is impacting positively on the lives of local people at a time when they need it most."
Read the full HACT report.