Seven customers split more than £14,000 to fund their business dreams
25 April 2023
Seven customers have secured a combined £14,272 in business funding after reaching the final of our Enterprise Programme.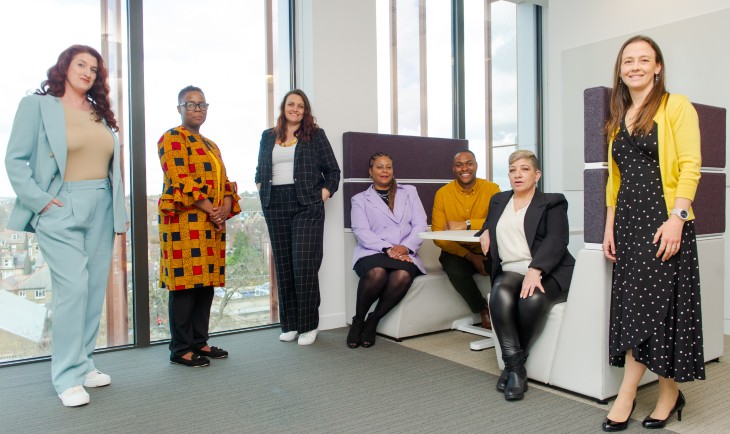 Seven customers reached the final of the Enterprise Programme
The inspiring winners began their journey in September 2022 after registering their interest in our support scheme for start-up businesses.
More than 20 customers started the six-month programme, which included a range of online workshops to develop professional business plans, improve presenting skills and increase their understanding of what makes a business succeed.
Participants were then whittled down to 12 semi-finalists, who all pitched their business idea to a panel, and a record number of seven were chosen to move through to the final to bid for up to £5,000 of funding each.
Jo Evans, Director of Specialist Housing, who was on the judging panel, said:
"It was great to be part of the boardroom finals and to see the finalists present their fantastic businesses. All of us on the panel were touched by the stories behind the businesses, the inspiring entrepreneurs presented, and at times some of us got quite emotional hearing their passion.
"We were impressed by the quality and professionalism of the finalists, and their determination to succeed. It was an absolute joy to be part of a programme that can help each of them towards their business dreams."
The winners were also awarded a one-to-one business mentor, who will help them start up the business and put the investment to good use.
You can see all the
photos from the finals
on Facebook or
watch the video
to hear from our entrepreneurs and judges.
Enterprise programme finalists 2023:
Kerry-Otum-Mba, Stanmore – Home Sweet Soul
– £2,295
Home Sweet Soul creates ready-made home décor and upcycling kits in Afrocentric designs and patterns to suit any home.
Rebecca Dean, Elmsbrook – The Green Worm
– £1,600
The Green Worm rebuilds soil health and nurtures the local environment through two complementary composting schemes.
Amelia Charles, Northolt – Create U ltd
– £2,023
Create U Ltd is a small business start-up producing a selection of dolls for children, designed specifically to reflect a more cosmopolitan and diverse community.
Natalie Morris, Ashford – Doodle Kids
– £2,455
Doodle Kids is a community based arts and well-being workshops for children with additional needs.
Anne Williamson, Ashford – Beautiful, Beautiful Soul
– £1,728
Beautiful, Beautiful Soul produces customisable crystal and silver jewellery to help with well-being.
Helen Contonicola, Wandsworth – Creations by Helen
– £2,171
Creations by Helen, offers bespoke funeral wreaths and floral tributes, custom designed to each customer's specification.
David Abimbola, Islington – Morrow Spaces
– £2,000
Inspired by the sudden change of working from home during the pandemic, David came up with Morrow spaces, creating desktop-based products, plant pots, candles and stationary for every work environment.
About the Enterprise Programme
Our Enterprise Programme has been running for 11 years and we've supported 500 customers with business skills and personal development. We've awarded £160,000 in funding to 55 businesses and community and social enterprise start-ups.
Later this year, we'll be making changes to the format of the programme to enable us to support even more customers with their business ideas.
On the 2023 judging panel were:
· A2Dominion Director of Specialist Housing, Jo Evans
· A2Dominion Director of Customer Experience, Gary Blatcher
· A2Dominion Group Board Member, Nigel Turner
· Spelthorne Borough Council Senior Economic Development Lead, Tracey Carter
· Housing Quality Network Founder and CEO, Alistair McIntosh
· Lena Maye Ltd Director and Founder, Coretta Scott