Communities
A2Dominion's Dele Ryder writes about embedding anti-racism in housing
13 January 2022
Dele is a member of the Housing Associations' Charitable Trust (HACT) Racial Equality Group. He wanted to use this platform to speak for "people from diverse backgrounds who have spent their lives and careers working in and alongside black communities".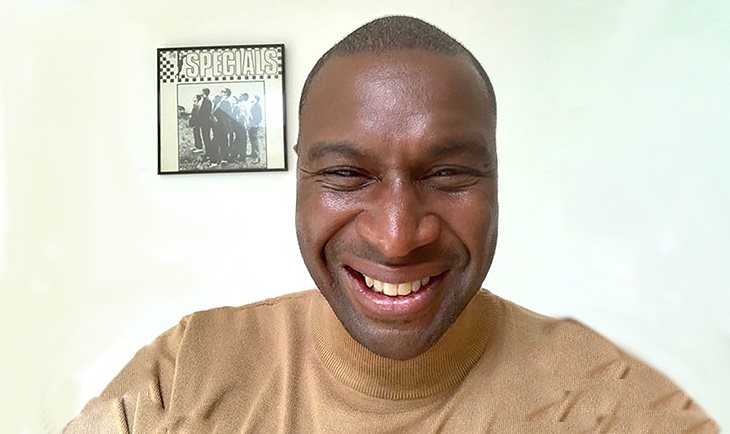 Dele Ryder is partnership and fundraising manager at A2Dominion
Dele Ryder, a Partnership and Fundraising Manager at A2Dominion, recently shared his views on embedding anti-racism in housing when he wrote
an article for Inside Housing.
Community funding
In the article, he writes about ways that A2Dominion is working with other housing providers to raise funds for community groups, including the Black History Month 365 fund.
"To mark 12 months of working collectively as a Racial Equality Group, A2Dominion, Catalyst and Metropolitan Thames Valley have come together to launch Black History Month 365, a small-grants fund for community groups," Dele said.
"As a fundraiser myself, I know how some small black and minority ethnic organisations struggle to get funding for activities… we want the communities we serve to be able to run community and cultural activities that celebrate, educate and enlighten communities on Black history and culture all year round. Hence the name Black History Month 365."
Projects that have benefited from the fund so far include African drumming classes at West Thames College, and an A2Dominion Domestic Abuse Service (ADAS) event on the International Day for the Elimination of Violence against Women.
A wake-up moment
Speaking more widely about his motivation for getting involved with diversity and empowerment programmes throughout his career in housing, Dele explained it had its roots in childhood.
He said: "As a Bristol boy, I remember vividly – as I was in the cinema watching Moonraker at the time – the St Pauls riots in 1980, triggered by unemployment among inner-city Black and white young people and heavy-handed policing. Further riots in Toxteth and Brixton in 1981 followed. This was my wake-up moment at the age of 11."
He also wrote about how he was inspired to strive for change by early hip hop artists and the message they spread to young people at the time.
"Their lyrics reflected the lived experience of young Black people growing up in the UK," he continued.
"Their music transcended racial and cultural backgrounds and their message was a positive and powerful one of hope, strength, resilience, togetherness and, most importantly, change. These are all things that have inspired me throughout my career in community and housing; that and a deep passion for Adidas trainers."
Show your support with funding
If you are representing an organisation that wants to get involved and contribute to the Black History Month 365 fund, please contact
marisa.fletcher-patrick@a2dominion.co.uk
or
caroline.wolff@a2dominion.co.uk
.