Business
First phase of Bristol's new Redcliff Quarter takes shape
12 October 2016
Residential property group A2Dominion is working with Change Real Estate on developing new homes in Bristol. Change Real Estate has agreed the freehold sale of the first 128 residential units at its Redcliff Quarter regeneration development to A2Dominion. The sale was agreed at £33.5m.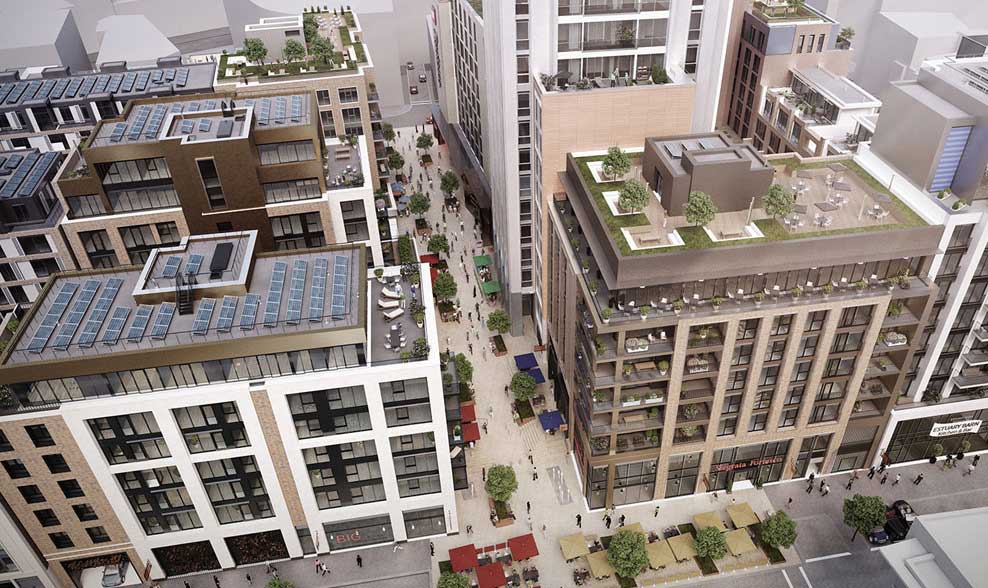 The new development will help to meet the demand for private rent homes
Change Real Estate will now commence construction of the new homes on behalf of A2Dominion within phase one of the Redcliff Quarter development. The new scheme will be A2Dominion's third PRS development in Bristol.
Ron Persaud, Director of Change Real Estate, said:
"This is a major step forward for Redcliff Quarter. A2Dominion has established a reputation for offering sustainable and quality rental living, with exceptional customer service for its tenants. We're delighted to be partnering with them to bring forward the first phase of homes at Redcliff Quarter, which will make a valuable contribution to the supply of rental accommodation in the city."
Gerry Walker, A2Dominion's Regional Development Director, also said:
"We're helping to meet the demand for private rent homes and will deliver these at a high quality. We aim to double our private rent portfolio over the next few years and this scheme will be one of our largest PRS developments in the south west, regenerating this already vibrant area."
Adrian de Morgan of de Morgan and Co, representing Change Real Estate and ICG Longbow, adds:
"This is one of the first PRS transactions to be concluded post Brexit, and underpins the institutional demand for the PRS sector."
This new scheme is phase of one of the £180 million, 600,000 sq ft development at Redcliff Quarter and is a joint venture regeneration project between Change Real Estate, Cannon Family Office and ICG Longbow.
Change Real Estate's Ron Persaud also said:
"Our vision for Redcliff Quarter is for a vibrant and inspirational development, influenced by the character and heritage of this historic area of Bristol. This is an area in great need of investment and care, having lain untouched for many years. With that comes huge responsibility which we know that A2Dominion will share and play their part in contributing to the delivery of new rented homes for the city, and revival of this fascinating part of Bristol."