Development
Former business centre site to be redeveloped to create more homes for Hillingdon
06 November 2019
A planning application has been submitted to the London Borough of Hillingdon for the redevelopment of Fairview Business Centre on Clayton Road to create 398 new homes, meeting the rising housing demand in London.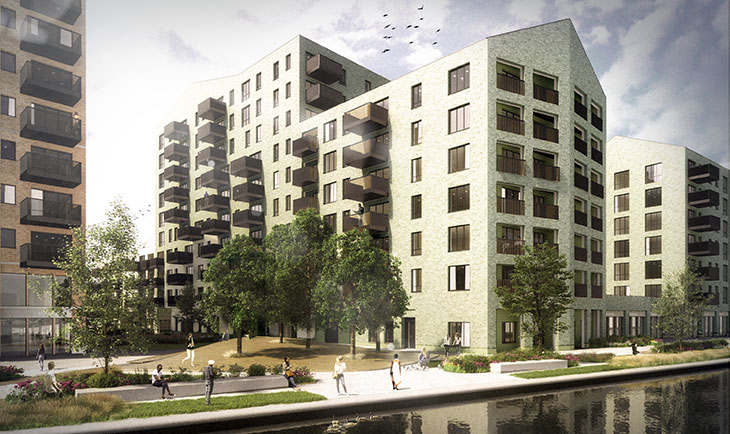 Clayton Road
Of the homes proposed, 35% will be affordable, further reaffirming the developer A2Dominion's social purpose to invest in more affordable homes across London and southern England.
Designed by Assael Architecture, the scheme will include 85 affordable rent homes and 40 shared ownership homes. A further 273 homes will be available for private sale.
Local residents will also benefit from the scheme with a new green space opening public access along the Grand Union Canal, a new play area and space for businesses, further meeting the needs of the local community and future residents.
Danny Lynch, A2Dominion's Director of Land and Development, said
: "We are pleased that the planning application for Clayton Road has now been submitted and we look forward a positive outcome, so that we can provide more homes for Hillingdon.
"As a residential property group with a social purpose, our vision is to improve people's lives through high quality homes and supporting the communities where we work.
"We are committed to creating more homes in areas like Hillingdon and, as part of the regeneration, we will also be creating new public spaces and opening access to the Grand Union Canal."