Corporate
Property group to deliver 6,000 new homes by 2020
16 August 2017
One of the UK's top housing developers has announced plans to deliver over 6,000 new homes over the next few years, supported by key changes to its leadership team.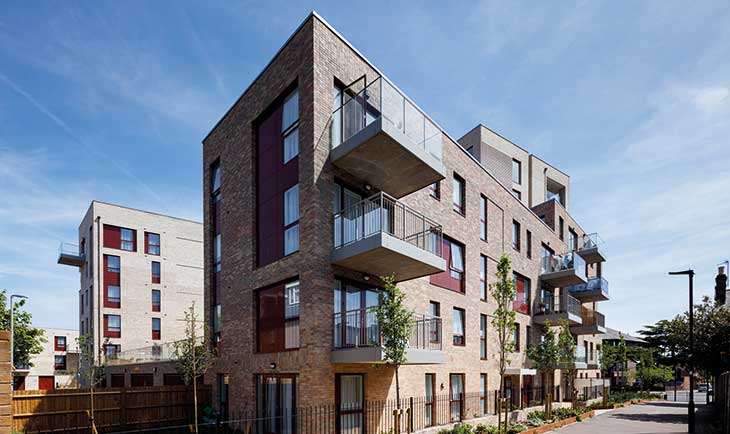 A clear goal, 40,000 homes in ownership and management by 2020
A2Dominion, which recently recorded a surplus of £84.1m and a turnover of £371.9m, has announced plans to deliver over 1,000 new homes per year over the next three years, rising to 1,500 thereafter. It previously aimed to deliver an average of 900 homes per year from 2015-2020 and had around 4,000 homes in its pipeline.
The Group is now aiming to have more than 40,000 homes in ownership and management by 2020 and 45,000 homes by 2025. It will build around 40% for private sale and 60% for both private rent and affordable products, including affordable rent and shared ownership.
The revisions to A2Dominion's land strategy are being supported by key changes to its Group's executive management team, with Nick Hutchings appointed as Executive Director (Managing Director, Commercial) from October 2017, and John Knevett (Group Commercial Officer and Deputy Chief Executive) and Nicholas Yeeles (Executive Director, Commercial London) both leaving the Group in 2018 after almost 50 years' combined service.
The moves form part of the Group's phased transition towards a more centralised model of delivery within its commercial division, which is being reorganised to streamline its leadership team and standardise ways of working across its regions. This includes the creation of six new director roles reporting directly to Nick Hutchings, who was previously Executive Director (Commercial) of the Group's South East region and a Managing Director at the Berkeley Group.
Darrell Mercer, Group Chief Executive, said: "This is an exciting time for A2Dominion as our ambition is to develop 1,500 new homes each year by 2020.
"John and Nick have made an immeasurable contribution to the development of the Group over the years. They have ensured that we have significantly increased the number of new homes we provide and will be leaving the commercial division in the capable hands of a new leadership team."
John Knevett said: "I've thoroughly enjoyed my time at A2Dominon and I'm confident that these changes will mean the Group can further increase its output of new homes, improve customer satisfaction and further grow the business.
"I would like to congratulate Nick and his new leadership team on their appointments and wish my colleagues at A2Dominion best wishes going forward."
Last year, the Group started work on 868 new homes and now has more than almost 37,000 homes in management across London and southern England. The Group was also named Large Developer of the Year 2017.
Other highlights of A2Dominion's development programme include:
Significant growth to its private rent portfolio, with 1,000 homes now in management and a commitment to delivering 500 more over the next two years.

Joint venture partnerships with other major housebuilders:

Queen's Wharf in Hammersmith and Keybridge in Vauxhall with Mount Anvil;
Jigsaw, a major regeneration project in West Ealing with Rydon;
Walton Court in Walton-on-Thames with Crest Nicholson; and
Elmsbrook (phases 3 and 4) in NW Bicester, the Group's second joint venture with Crest Nicholson.

Securing planning permission for a number of new sites:

265 homes planned for Knowle Park in Cranleigh;
164 new homes to be delivered at West End Lane in Camden;
128 new homes as part of a major regeneration development in Bristol called Redcliff Quarter; and
78 units for student accommodation at Reliance Way in Oxford.
Find out more about A2Dominion's development portfolio
here
or read the Group's Annual Report and Accounts
here
.