Corporate
A2Dominion Group announces £84.1m surplus this year
31 July 2017
One of London's largest housing providers has delivered 754 new homes in the last 12 months and achieved a surplus of £84.1m, according to its latest annual accounts published today (31 July 2017).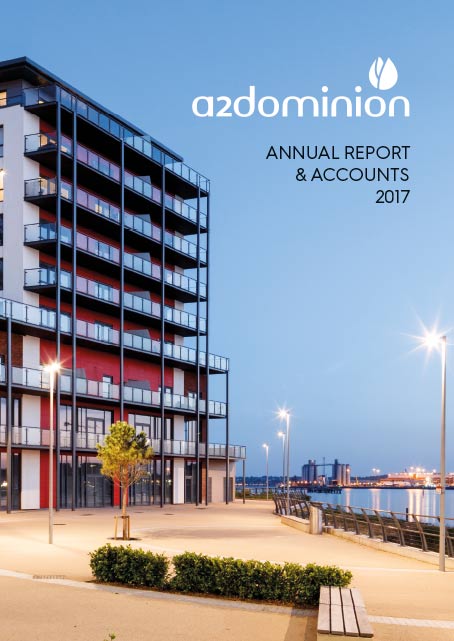 A2Dominion plans to grow to over 40,000 homes by 2020
The A2Dominion Group has reported a turnover of £371.9m, an operating margin of 32.2% and gains ahead of its five-year land strategy, with almost 2,000 homes completed since 2015.
With more than 6,000 homes in the pipeline, A2Dominion aims to deliver over 1,000 new homes a year over the next three years, rising to 1,500 per year thereafter. This will include new homes for affordable rent, shared ownership and private sale, as well as a significant increase to its existing private rent portfolio of 1,000 homes.
Overall, A2Dominion now manages close to 37,000 homes across London and southern England and plans to grow to over 40,000 homes by 2020. All profits generated by the Group are reinvested into supporting its social purpose.
A2Dominion's Group Chief Executive, Darrell Mercer, said:
"This has been another successful year for the Group as we have continued to grow and strengthen our business.
"We're particularly pleased to have procured a number of large sites over the year, helping us to meet the growing demand for high-quality new homes at a price people can afford."
Other highlights from the
Group's Annual Report & Accounts 2016/17
include:
Strengthening the business
Raised £250m of funds via a wholesale bond.
Named Large Developer of the Year at the RESI Awards 2017.
Launched Fit for the Future, a three-year business change programme to improve services and become more efficient, profitable and responsive to customer expectations.
Retained A+ credit rating by Fitch Ratings.
Retained G1/V1 status, the highest rating by the Homes and Communities Agency.
Providing new, high-quality homes
Delivered almost 2,000 new homes in the last two years, ahead of its five-year land strategy (1,127 in 2015/16 and 754 in 2016/17).
Secured planning permission for a number of new schemes in Camden, Oxford, Bristol and Cranleigh, Surrey.
Has over 1,000 private rent homes in management, with a commitment to deliver 500 more over the next two years.
Delivering customer led services
Achieved 83% customer satisfaction with services provided by its Customer Services Centre.
Has over 10,000 customers signed-up to use the Group's improved online customer portal, My Account.
Secured an additional £5.5m in housing benefit and other payments to support 2,161 customers.
Investing in homes and local communities
Invested £30.1m into improving over 6,000 properties.
Launched a £90m contractors' framework to deliver repairs over the next four years.
Supported 1,778 young people through health, wellbeing and educational programmes and raised £729,000 from external funders to support community investment initiatives.
Secured a new Care & Support contract to provide up to £1.2m of accommodation-based housing support for homeless young people.