Corporate;
A2Dominion Group completes more than 950 new homes
27 July 2018
The Group, which manages over 37,000 homes across London and southern England, completed 954 homes - an increase of 27% compared to the previous year.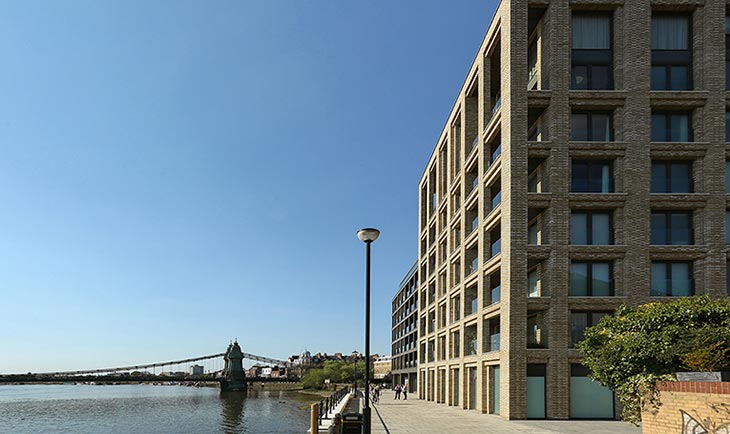 A2Dominion's first Joint Venture with Mount Anvill
It has also added 226 new homes to its private rented portfolio, with more than 1,100 now in management.
This year, as reported in its latest
Annual Reports & Accounts
, the Group has achieved a surplus of £92.5m, 10% higher than last year. This included a £44.9m surplus from its private sales and joint venture partnerships.
Darrell Mercer, Chief Executive at A2Dominion Group, said: "As the country continues to face a significant housing shortage, we are fully committed to helping to address it.
"Our development pipeline is now at its highest-ever level of over 7,800 homes and, by continuing to grow our commercial activities, our aim is to provide up to 1,200 new homes each year by 2020.
"In the last year, we have continued to overcome the challenges of low grant funding levels by reinvesting our own surpluses, to help us build close to 1,000 new homes. We have also secured funding facilities of more than £2bn to support our work."
Other highlights for A2Dominion in 2017/18:
954 new homes completed, including:
221 affordable rented homes
101 shared ownership
406 private sale
226 private rent

Over 7,800 homes in the development pipeline, including:
Land purchased in the last year for six new development sites to provide 2,562 new homes

Three new Joint Venture developments (JVs), bringing the total to eight, including an £81.5m JV with Crest Nicholson and £20m JV with Nicholas King Homes
83% satisfaction rating with the Group's customer contact centre and 86% satisfaction with the repairs service provided to residents who requested and received a repair
£210m of funding, secured through three new loans and a Floating Rate Note, taking arranged loan facilities to over £2bn
£24.7m invested in upgrading existing homes
2,051 customers participating in community investment programmes
New care and support contracts with a value of over £1m
To view the A2Dominion Annual Report & Accounts 2017/18 in full, visit our
reports section
.