Awards
Group gains recognition for risk management at high profile awards
06 July 2018
A2Dominion Group awarded Best Risk Management at the 2018 Housing Association National Accountancy (HANA) Awards on Thursday, 5 July.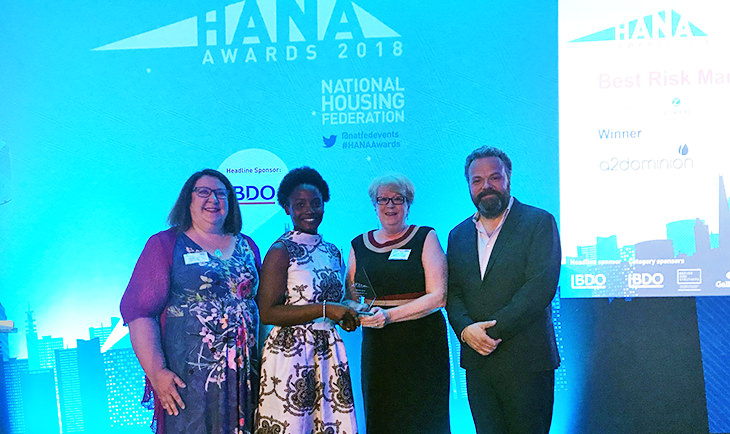 The A2Dominion team at the HANA Awards
Anne Waterhouse, Executive Director (Central & Financial Services) and Deputy Chief Executive, said: "Risk management is an important part of what we do, as it underpins our stronger organisation objective providing assurance to our key stakeholders particularly our regulator, investors and partners.
"Effective management of risk is a high priority for us because of our growth plans and the rapidly changing environment.
"Our approach to risk management doesn't stop us taking risks it helps support us in assessing how much risk we may want to undertake to achieve our strategic objectives. I am very proud of how staff collaborate across our business areas to achieve this for A2Dominion".
The HANA Awards, presented by the National housing Federation, are the most prestigious awards in social housing finance.