Awards
JV success as Keybridge shortlisted for two development awards
18 September 2019
A joint venture development between A2Dominion and London property developer, Mount Anvil, has been shortlisted across two categories of the 2019 Inside Housing Development Awards.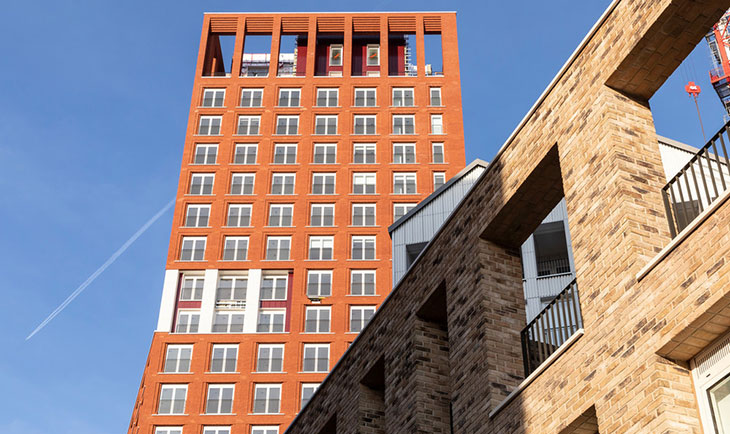 Keybridge - the UK's tallest brick tower is a joint-venture development, between A2Dominion Group and Mount Anvil
Announced today, the Keybridge scheme, which is also the UK's tallest brick tower, is in the running to win best housing development and best partnership at this year's awards.
The Inside Housing Development Awards celebrate the very best residential development across the UK for the past year. The awards recognise key industry players in the property market, including landlords, developers, architects and funders.
The best housing development award recognises developments that demonstrate ambition and create a great place where residents want to live, while the best partnership award recognises the most successful developments made possible by a strong and genuine collaboration between partners.
A2Dominion have a proven track-record of delivering successful joint ventures, from working on large complex schemes such as the Keybridge development, to more niche developments with small-to-medium sized companies such as Nicholas King Homes.
The winners of the Inside Housing awards will be announced at an awards ceremony at the Intercontinental 02 Hotel, London on Wednesday 27 November 2019.
With over 7,600 homes in the pipeline, A2Dominion are proactively seeking further joint venture partnership opportunities.