Development
Keybridge development triumphs at Housing Design Awards
27 September 2022
Our iconic Keybridge development in south London has triumphed at this year's Housing Design Awards.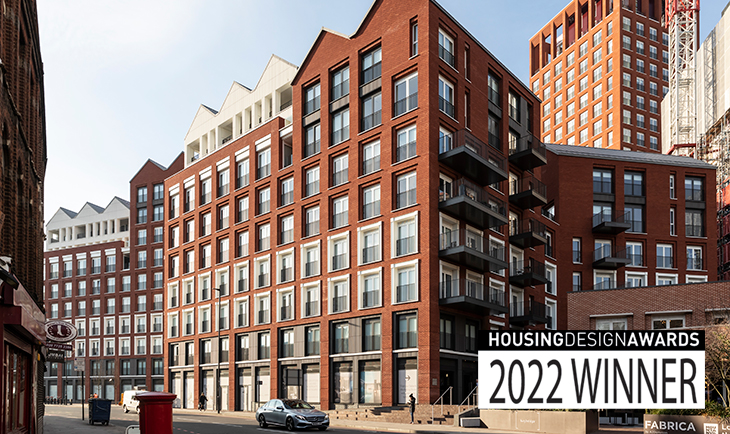 Our iconic Keybridge development in south London.
The joint venture between A2Dominion and property developer, Mount Anvil, won the PRS award in the completed homes category at a ceremony in London on Tuesday 20 September.
The prize was presented by former president of the Royal Institution of Chartered Surveyors, Louise Brooke-Smith OBE, who was full of praise for the architecture.
She said: "This PRS scheme is one of the first I have seen that embraces what each city block needs. Like public open space - more than a third of the site is a range of new civic space open to all."
Peter Flewitt, Head of Commercial (London) at A2Dominion, said: "This is fantastic news for this established and successful project. To once again receive further recognition and be awarded for another element of the development endorses all the amazing hard work and effort that has been put in from inception to completion from both the Mount Anvil and A2Dominion Group teams."
Keybridge is a unique urban development comprising 598 mixed-tenure homes across six buildings on South Lambeth Road, Vauxhall.
The former BT Telephone Exchange site includes two mansion blocks, a terraced scaled building and three residential towers. One of its distinctive red brick towers stands an impressive 37-storey's high – making it the tallest building of its kind in the UK.
Carefully designed in partnership with Allies and Morrison, Keybridge encapsulates the character of the area, while incorporating sizeable community and private green spaces.