Development
Local school buries time capsule in Westvale Park in Horley
03 May 2019
Residential property developer A2Dominion welcomed pupils from Reigate School to bury a time capsule at their development at Westvale Park in Horley, Surrey.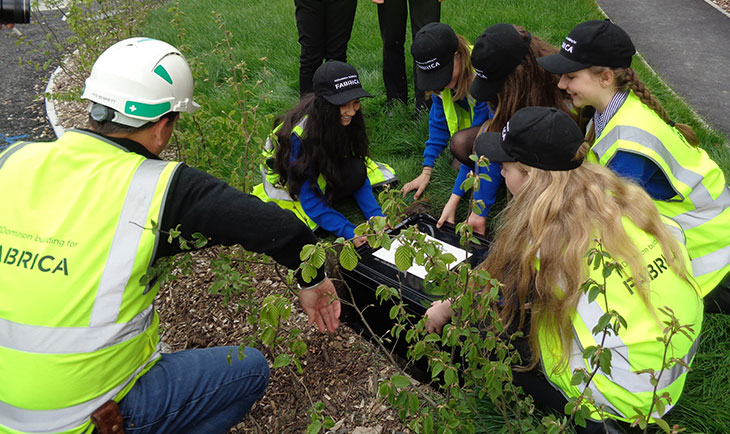 Pupils from Reigate School
The event coincided with the end of phase 1 of construction work at Westvale Park that has created 134 new homes of which 33 are affordable.
Phase 2 of Westvale Park will begin construction in the summer, adding a further 152 homes.
Mike May, A2Dominion's Construction Director said:
"Community is at the heart of our schemes and we were delighted to have pupils from Reigate School on site to bury their time capsule.
"We are pleased to be working on this exciting regeneration project at Westvale Park in Horley. We hope to deliver 1,500 new homes as part of a consortium of developers, creating a major new community in Surrey."