Corporate
New partnership with Inland Homes will deliver 357 homes
19 June 2018
A2Dominion has recently signed a pre-purchase agreement with Inland Homes.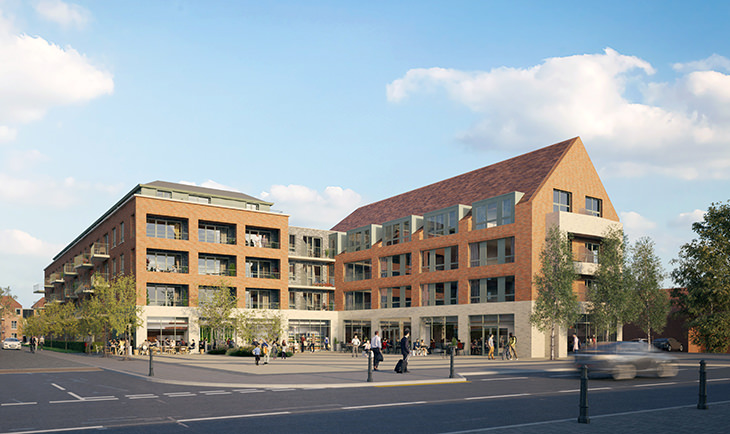 The old Brooklands College will make way for 357 new homes
The agreement - worth £94.7m - will see Inland Homes construction arm, Inland Partnerships, develop a 10-acre development site on behalf of the Group.
The old Brooklands College is currently being demolished to make way for the new 357 one and two bedroom apartments and three bedroom houses which is expected to take four years to complete.
Once completed, the development will also comprise a commercial unit and a hairdressing educational space that will be handed back to Brooklands College. There will be some space open to the public and additional car parking facilities.
More information on the development will be available in the coming months.