Development
Revamped Riverside Studios officially open to public
21 November 2019
The iconic Riverside Studios in Hammersmith, which has been completely redesigned and rebuilt by A2Dominion and Mount Anvil, is now officially open to the public.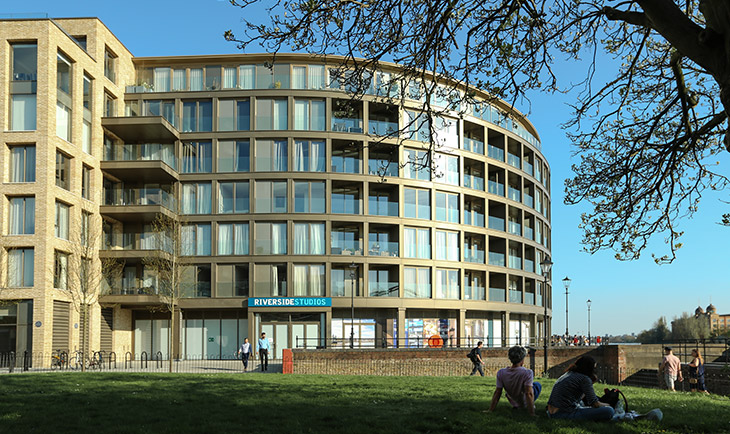 Riverside Studios
The historic arts centre, which first opened as a film studio in the 1930s, then as one of the original BBC TV Studios in the 1950s, will reopen in three phases and boasts multiple performance, rehearsal and broadcast spaces.
The site is also home to A2Dominion and Mount Anvil's award-winning Queens Wharf development which features 165 luxury apartments overlooking the River Thames.
A2Dominion's Director of Land and Development, Danny Lynch, said:
"As a residential property group with social purpose, it's great to see the iconic Riverside Studios open and ready to benefit the arts community for years to come.
"The space is a great example of our successful partnership with Mount Anvil and underpins our commitment to develop not only high-quality homes but to invest in the communities around our schemes, too."
The opening of Riverside Studios will kick-off with a new exhibition, Riverside@Riverside which starts today and will run until January.
Find out more about A2Dominon's diverse range of developments
.