Development
Spelthorne residents to benefit from Brooklands College development
23 October 2019
New affordable homes being developed by residential property group A2Dominion at the former Brooklands College site.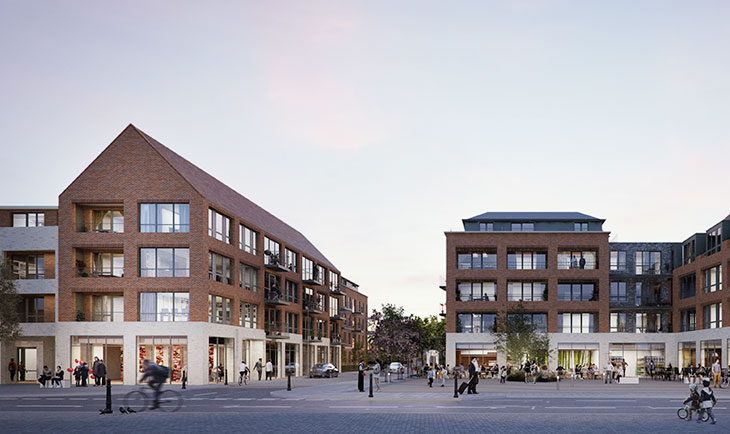 Brooklands College development
The project will see the old college demolished, making way for 357 one and two-bedroom apartments and three-bedroom houses.
The scheme will create 48 affordable rent homes for applicants on the Spelthorne Borough Council's Housing Register and a further 236 shared ownership homes, which will be prioritised for Spelthorne residents.
Danny Lynch, A2Dominion's Director of Land and Development, said:
"We are committed to building more affordable homes in Spelthorne and the redevelopment of the old Brooklands College site will help us to do this.
"We are pleased that the 284 affordable homes are earmarked for local residents, meeting the need for more affordable homes in Spelthorne."
The development will create a new town square in the heart of Ashford. In addition, there will be a new commercial unit, a children's play area for the community and a hairdressing educational space which will be handed back to Brooklands College. The college has now moved to a new building in the grounds of Ashford School.
The redevelopment is currently in the second year of a four year development programme and is being built by Inland Homes on behalf of A2Dominion.
Once complete, the new homes at the former Brooklands College site will contribute to the over 7,500 homes A2Dominion manages in Spelthorne.