Communities
Staff attend local workshop event in Staines after providing funding for new equipment
21 July 2022
Staff at A2Dominion joined other local organisations for a special summer get-together at The Spelthorne Shed in Staines-Upon-Thames. The organisation, founded to inspire senior members of the community to get involved in workshop activities, held the event on Tuesday 12 July to thank groups for their continued support.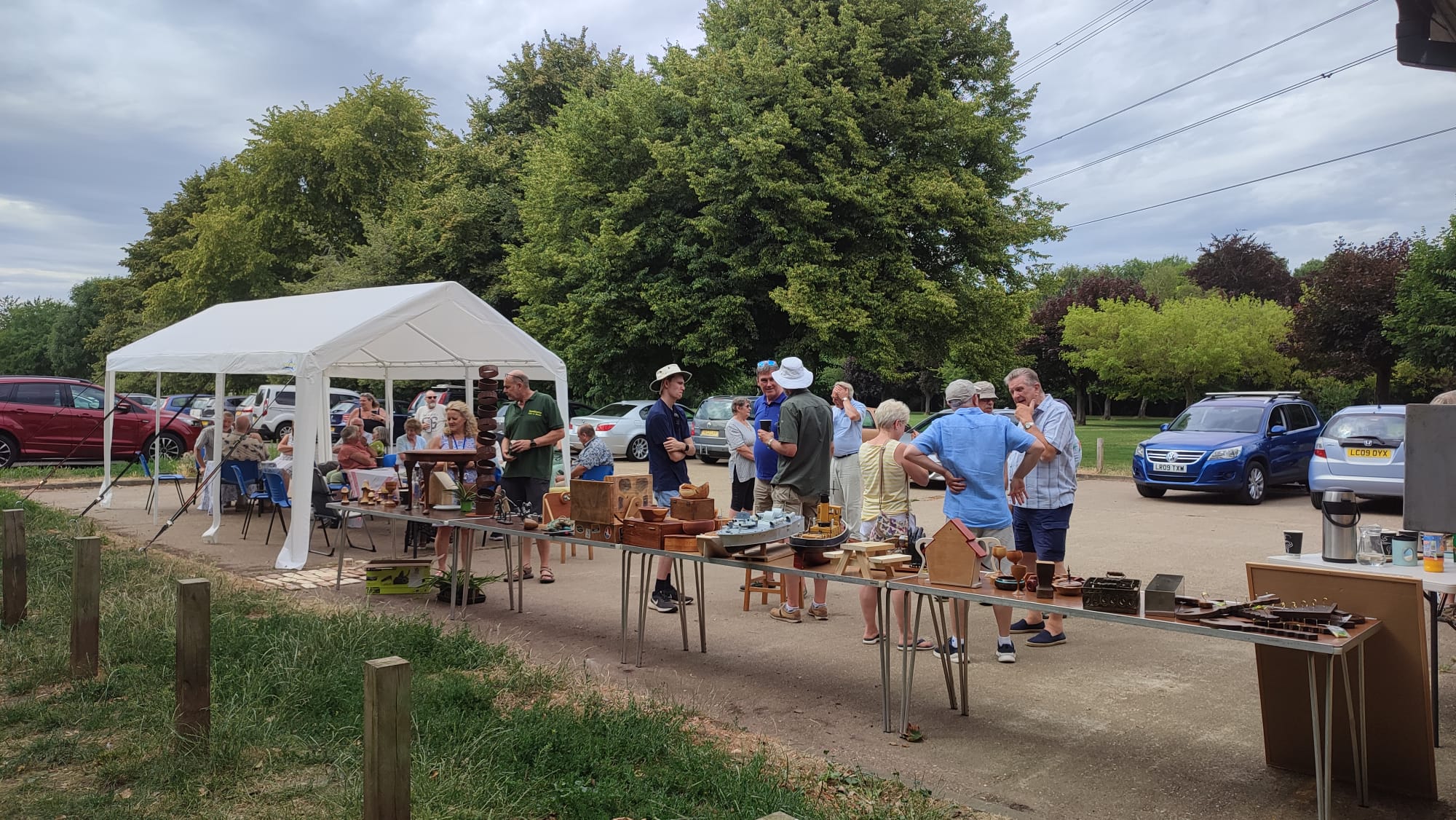 Staff attended the Summer get-together
The Spelthorne Shed was set up to provide a place for people to come together and work on hobbies, projects, or repairs with other like-minded individuals.
The facility provides the space and equipment for them to put into practice and share their skills relating to carpentry, electronics, welding and other activities.
Many older individuals sadly lose their sense of purpose after finishing employed work and may find themselves on the fringes of society, but projects such as The Spelthorne Shed, has helped members to rediscover their identities and improve wellbeing.
We have worked closely with The Spelthorne Shed and recently donated more than £2,000 towards a dust extraction unit to improve the working environment for members.
We manage more than 7,000 properties in Staines and we maintain a strong commitment to investing in the area.
Nancy Waterhouse, Head of Land and Planning at A2Dominion, said: "I am delighted that A2Dominion could help Spelthorne Shed, a local charitable organisation, with our donation. I've seen first-hand the benefits of having a place to go that offers a safe working environment, the benefits of comradery and planning ahead of projects, no matter how large or small. I would thoroughly recommend people to join and become a 'Shedder'."
Mike Wallin from The Spelthorne Shed, said: "The Shed is a great place for people in the community to come together and work on their own projects, help others and learn new skills along the way. The donation we received from A2Dominion was amazing. We utilised the funds to install a proper dust extraction system in the shed and it has made such a difference.
"Our members now enjoy a very much cleaner, safer and healthier environment in which to work, socialise and give back to the community. The improvements this donation has allowed are very much appreciated by all of the shed members."