Corporate
New members appointed to the Group Board
27 May 2022
We are delighted to confirm the appointment of three new members to the Group Board.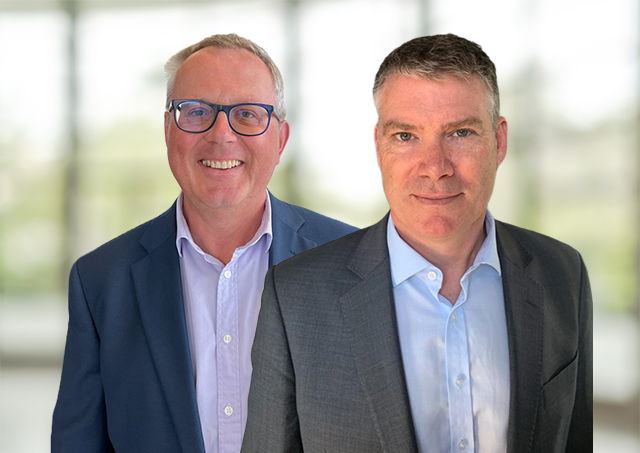 Nigel Turner - Dennis Watson
Dennis Watson, Nigel Turner and Alex Roth will bring with them a wealth of industry knowledge to the boardroom.
Dennis has more than 35 years of experience in the banking sector and his most recent position was at Barclays, where he served as Managing Director and Head of Real Estate.
In that role, he led teams that serviced the bank's UK commercial and residential property companies. He has also run projects focussed on structuring funding solutions for the Housing Association, Local Authority, Education and Project Finance sectors.
Dennis also sits on the Finance Committee at A2Dominion.
Dennis said
:
"My links with A2Dominion go back over 20 years, so I am delighted to be joining the Board to help them with the next phase of growth for the Group."
Nigel joins the Board having worked in the development and investment sector for over 30 years.
He has previously served as Chief Operating Officer at McCarthy Stone and Executive Director for Developments, Property and Business Services at Kier Group.
Nigel is a chartered surveyor with extensive experience in development and regeneration - and has a particular focus on operational excellence, quality and customers.
Nigel said: "I am very pleased to be joining A2Dominion and look forward to working with the wider team in this vitally important sector."
Alex has worked in the technology and digital space for over 20 years across a range of industries and organisations.
He is a specialist in digital transformation, both from a technology and organisational change perspective.
Alex was the Global Head of Digital delivery for British American Tobacco before taking up the role of Chief Information officer for Landsec.
He is currently Chief Digital Officer at Informa. Alex is a co-optee on A2Dominion's Customer Service Committee and a member of the Audit, Risk and Assurance Committee.