Care and Support
Long serving Care & Support staff celebrated as the division maintains impressive employee retention
09 December 2020
Our Care & Support team recently held their second annual Long Service Award Lunch, offering a chance to celebrate colleagues who have worked to support our customers for 10 years or more.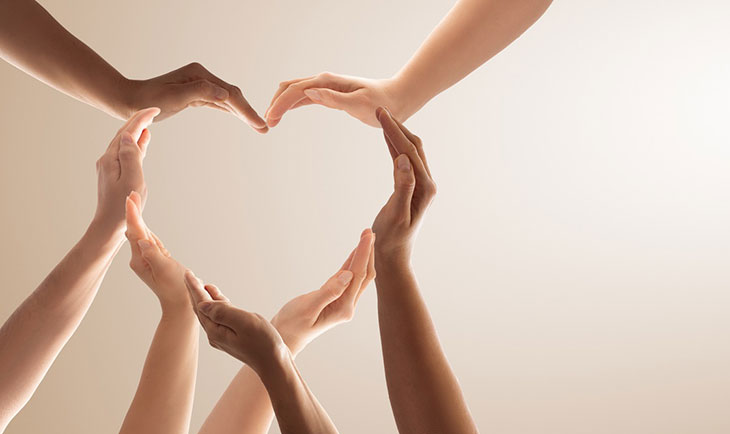 Almost 40 A2Dominion Care & Support staff have stayed with the company for more than a decade
As a testament to the Care & Support team's ability to retain good people in a sector known for its revolving door, almost 40 who have stayed for more than a decade were invited to attend the event. To find out a bit more about the secret behind this success, we caught up with two people who were at the awards lunch to discuss what it is that's made them decide to make A2Dominion the place they built their careers.
Different journeys, same destination
Sandra Price, now Team Leader for our young persons' project in Winchester and Salisbury, first joined A2Dominion's Care & Support function 17 years ago. She says the best things about working for the business is "the diversity of the people you meet and work with, along with the variety of the work itself".
Sandra adds that she's always felt supported in her work, even through difficult times at home.
"My daughter had a severe trauma a few years ago and the HR team, my colleagues and my managers were brilliant," she says. "That support and understanding really made a difference."
Around 10 years ago, Care & Support Business Partner Aimee Spicer applied for a role as a Project Worker, having "discovered a passion for helping people" when working for her local council. Based at Northgate Place, she began a long and varied career at A2Dominion that is still going strong today.
Aimee says: "This was such a fun and rewarding role working with adults with learning difficulties and I enjoyed it very much. I still miss the frontline work even now as there really is nothing quite as rewarding."
She says her involvement with Care & Support has gone on so long because "the people really make you stay".
"Care & Support is like a family," she continues. "I wouldn't be where I am today without my colleagues' support over the years."
Top tips for new starters
For all the success of our long-serving colleagues in Care & Support, there's no doubt that it can be a challenging area to work in, with long hours and an emotionally demanding workload.
Aimee's advice for anyone starting out in the field is to accept that you will work hard, but know that "in return you will be highly-rewarded, knowing you have impacted people's lives for the better".
Sandra adds that people starting out should "always be open to possibilities".
"I was in quite a narrow role initially and then I was asked to do more of a variety of things," she adds. "At first I thought 'no I can't do that' but you do get support to do new things here. When I did get involved in new areas I found myself thinking 'wow this is really interesting', and I wouldn't have done that without being challenged to do so. So my main advice would be always be receptive to change."
Find out more about a career in Support at A2Dominion.