annual report
A2Dominion starts over 1,400 new homes in 2019/20
14 August 2020
A2Dominion, one of the UK's top developing housing associations, started over 1,400 new homes in the last financial year, including 391 new homes for affordable and social rent, as part of a healthy pipeline of more than 6,000 homes.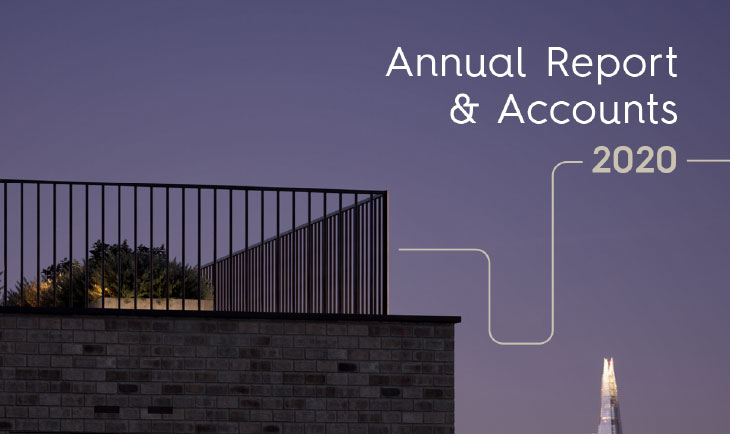 A2Dominion's Annual Report & Accounts 2020
In addition, more than half of the Group's overall development pipeline is allocated for affordable and social rent over the next five years and beyond, making a significant contribution towards the supply of new housing across London and southern England.
The 38,000-home Group also recorded a turnover of £320.4m and a net surplus of £19.5m. The organisation remains financially strong with an above peer average social housing margin of 34% and a maintained Fitch credit rating of A+.
A2Dominion continued to focus on improving and investing in its customer services, achieving an 87% satisfaction rating with its responsive repairs service and an
award for new homes customer service
, with 96% of customers saying they would recommend A2Dominion.
The Group delivered £10.6m of social value from community investment programmes, up from £3.5m the previous year, with customers benefitting from tailored support services, including financial and digital inclusion, health and wellbeing and employment and enterprise projects.
Darrell Mercer, A2Dominion Group's Chief Executive, said: "I'm delighted that we have started onsite with over 1,400 homes this year, out of a healthy pipeline of 6,000 which will be developed over the next five years
"In these uncertain times, I am also pleased that our ongoing community investment programme has delivered such strong results and is having an incredibly positive impact on our residents."
Other achievements in 2019/20 included:
Raising a total of £235m of new finance to enable the Group to continue its growth and take on new development opportunities. This includes:

- £75m of revolving credit loan facilities Barclays Bank Plc;
- Two bond issues off its EMTN platform, totalling £160m from two investors.
Read the A2Dominion Annual Report & Accounts 2020.